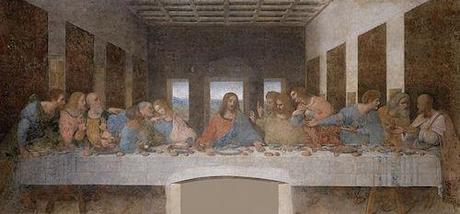 The Last Supper is a 15th century mural painting created by Leonardo da Vinci for his patron Duke Ludovico Sforza and his duchess Beatrice d'Este. It represents the scene of The Last Supper from the final days of Jesus as narrated in the Gospel of John 13:21, when Jesus announces that one of his Twelve Apostles would betray him.
There are a number of
points of interest
: Was it a 'Passover' meal? What about the food, the cups and glasses? What's that bit in the middle? What about the knife? Is it John the Apostle or Mary Magdalene? The names of each person, the grouping, the time of the meal, and the Hand of the Mysteries, Thomas' pointing finger?
The Presurfer