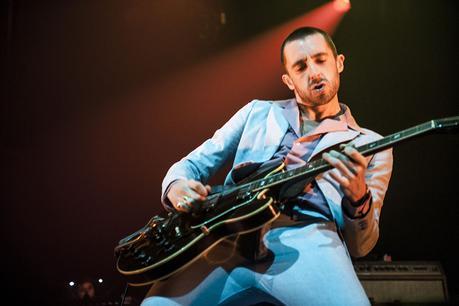 Photos by Makena Cummings
The Last Shadow Puppets, the side project of Alex Turner and Miles Kane, played a sold out show at Webster Hall this week in support of their new album, Everything You've Come To Expect, released earlier this month. It was quite the notable show, as this was the first time the band has toured since their last album release in 2008.
Alex Turner and Miles Kane are incredible musicians and entertainers, especially when backed by a full band and string section. The crowd began dancing as soon as they went on, shaking the floors of the Grand Ballroom. It was such a fun show, and this tour will undoubtedly continue to be awesome.