It's time for the two most critically acclaimed games of the year to go head-to-head. Sure, The Last of Us didn't score well with me, but I know a lot of people loved that game and would like to see a versus between it and its toughest competition: Bioshock Infinite.
It's going to be an even battle, so as Infinite does not have multiplayer, multiplayer will not be part of the contest. 
You know the drill. Let's do it.
Note: There may be MINOR spoilers ahead.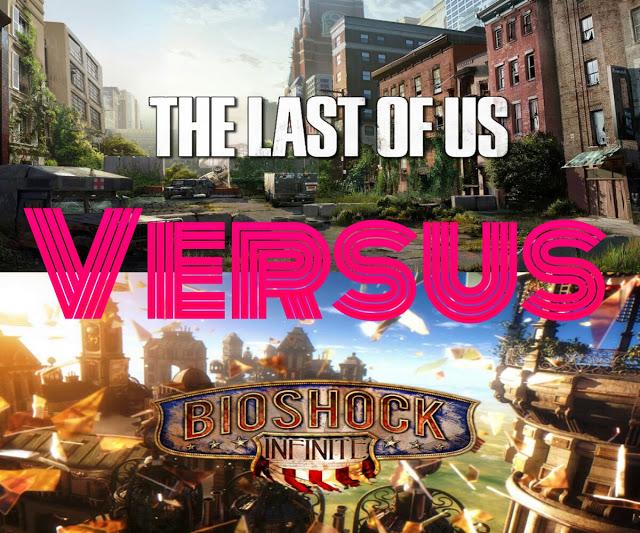 GRAPHICS
This round is easy. While both games look great, there's no doubt that The Last Of Us wins this round due to its phenomenal facial animations. Bioshock Infinite looks amazing, but The Last Of Us would win against pretty much any game.
Scores: The Last Of Us: 1 - Bioshock Infinite: 0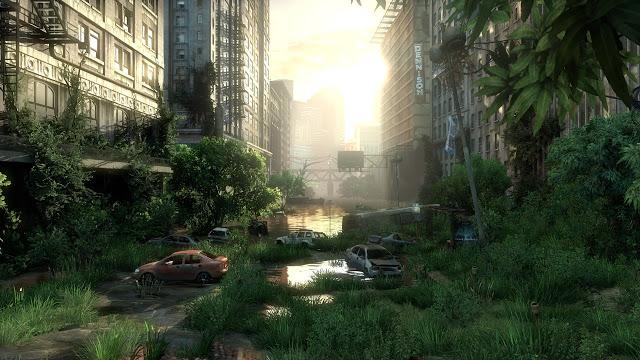 PLOT
While The Last Of Us has incredible characterisation (which will be compared in a different section below), the main plot is actually less impressive. 
Having to escort a girl across a suffering, zombie filled USA, on a 'LET'S SAVE HUMANITY YEEEEEAAAAH' mission is not original. It's what the movie industry would call a normal day in the life of a typical Hollywood script and story writer.
Bioshock Infinite blew everyone away with its mind-bending ending that had everyone questioning everything, like the meaning of life and what would happen if they hadn't eaten a banana and had cereal instead. There's no doubt Infinite wins this round, for having not only both an original and unique plot but also a totally brilliant one.
Scores: The Last Of Us: 1 - Bioshock Infinite: 1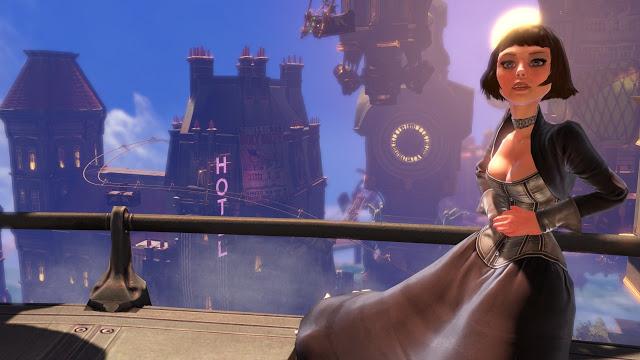 CHARACTERS
Given the main point to the existence of both these game's is their single-player story, I thought it would be best to break it down further than just one section. So, how do the characters themselves compare?
The Last Of Us may have had a fairly typical plot, but the characterisation is sensational. And that's what it's about. It's about feeling pity and anger. Mistrust to those you don't know. It's about feeling real emotions for non-existent people. It's about following them on a journey that defines them as humans and changes them. It's about seeing them grow and build their own relationships together. 
It does it superbly. Ellie was a strike of genius and although she should really have been made to be about 15 years old instead, she was almost perfect. Funny, interesting, unique as a person and not stereotypical and, ultimately, a joy to be stuck in the zombie apocalypse with. 
Joel on the other hand was more reserved, and who can blame him? He'd been through hell and back. The characters you met along the way were also pretty well presented, although as with A LOT of games, they suffered from just not being interesting enough to gain your attention. 
The voice acting was also perfect. 
The key to Bioshock Infinite's success wasn't just its story though. It too had amazing characters. I don't think I've ever felt as attached to a first person protagonist before. Booker was awesome. A badass who, for all the blood he shed, was still a human. There were moments during the game when I thought he was actually remorseful and sad about some of the things he'd done, and then I realised that ultimately he WAS sad. He was a sad guy.  
And Elizabeth was sad too, but in a different way. She was bubbly, innocent and very vulnerable and you couldn't help but feel close and attached to her. And protective of her too. I was terrified that she was going to die. That something would happen that would ultimately end her existence. 

However she too was sad in that her fate and future looked forever bleak and she was constantly being used and exploited by those around her. It was actually a really sad game. A bright, color filled game that was, well, sad at the same time. A superb contrast. In the end both games nailed the characterisation and voice acting. There can be no final winner here. It's a draw.
Scores: The Last of Us: 2 - Bioshock Infinite: 2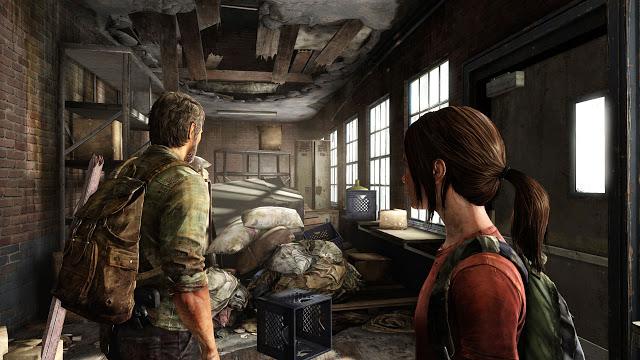 GAMEPLAY
If you read my Last Of Us review you'll know what is coming. There is no doubt in my mind about who wins this round. The Last Of Us had bad gameplay. It wasn't fun. Playing the game ultimately felt like picking at a cold meal with a slightly warm coffee. In other words: the game's pacing was so off and the gameplay was so boring and unoriginal that it was a drag and I never felt motivated to continue playing it.Bioshock Infinite doesn't have amazing gameplay. The vigors are somewhat pointless and useless and the gunplay is pretty standard. But it was fun. It was a fun game. I enjoyed it. 
There wasn't anything I enjoyed - except the hand-to-hand combat - about TLOU's gameplay.
Bioshock Infinite wins easily.
Scores: The Last Of Us: 2 - Bioshock Infinite: 3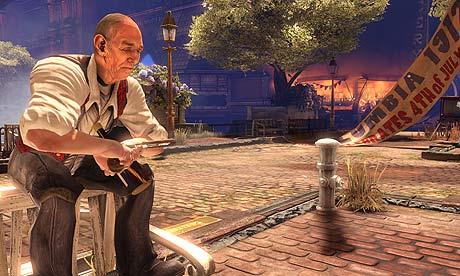 OVERALL ENJOYMENT
The Last Of Us' stroke of genius was in its characters. Everything else was lacklustre. I already described the gameplay as being so bad it put me off playing the game.
Infinite was fun. I went on a marathon where I just nailed the game in one sitting and had my brain fried afterwards. It was great. And I instantly replayed it. I still play it now. It's a game that may have had a brilliant story and characters, but was also totally brilliant to play. The Last Of Us felt more like a movie. It was good to watch but mediocre to play.
I enjoyed Bioshock more. I'm sorry Sony fanboys, but TLOU loses this round too.
Scores: The Last Of Us: 2 - Bioshock Infinite: 4
VERDICT
The Last Of Us succeeded in creating a believable world filled with almost perfect characters, but failed to entertain from an actual GAMING perspective. 
Bioshock Infinite succeeded just as much, if not more, in the areas that TLOU did, and also succeeded in other areas that TLOU failed in. In other words: Infinite got far more RIGHT. And was a way more entertaining GAME.
If you want to know more details about each game, then check out my reviews:
TLOU Review
Bioshock Infinite Review
Anyway, I want to know what you think about these games, so please leave a comment explaining your own thoughts on them! PEACE!