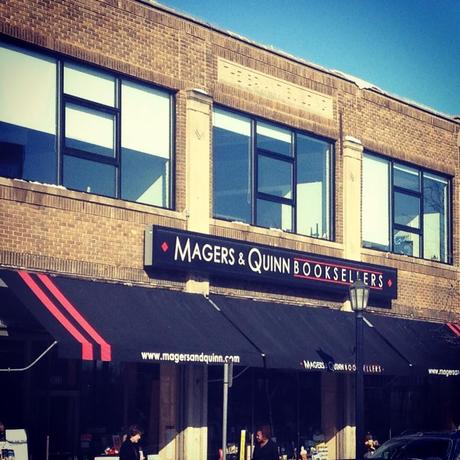 Magers and Quinn Booksellers
The Twin Cities' largest independent book store
3038 Hennepin Ave S, Minneapolis
(612) 822-4611 or toll-free at (866) 912-6657
Open Sunday-Thursday: 10:00am-10:00pm
Friday & Saturday: 10:00am-11:00pm
Review: Awesome store.   I only stepped into the history section as it was my first quest.   I found two books : 38 Nooses Lincoln Little Crow and the Beginning of the Fronteir's End.   by Scott W. Berg. Also got The West The Railroads Made by Carlos A. Schwantes and James P. Ronta.   The store was awesome and I had to quickly get out, or I would have spent more than I could afford.   I also went by Louis Erdrich's Birch Bark Store.  I can't wait to get a chance to check the store next time I am in Minnesota.  
The Last Bookstores in America stand tall and refuse to bend to the effects of digital publishing....