By: Zach Sabo
We all are familiar with those pesky, midweek Champions League match-ups.  How is anyone able to watch a match with a 3:30pm kickoff in the middle of the work week?  Thus, I am back with a new rhyme.  Not an
ode
, however, for this occasion calls for lament.  So here goes nothing: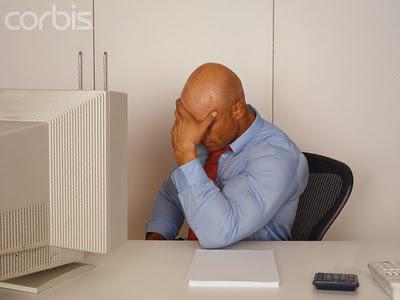 With the excitement of a new job comes a solemn realization:
I must quell my Champion's League viewership expectations.
For you see, I have now joined the unfortunate many
Who are unable to witness weekday matches, any. 
Sure the morning and midday start times are great, 
On weekends when our responsibilities abate. 
But come Tuesday and Wednesday when Europe's best rage, 
We're confined to the office, like rats to the cage.  
It's 3:45, time to go live with United's match tracker.
WHAT!? The firewall thinks this site's an attacker?
Oh no, a panic attack at age 23?
Think Zach, think.  I know, contact I.T.!
Not enough time, they've got too much on their plate.
Google search: "score updates for fans who can't wait"
First link is a fail, I can't read Portuguese.
Link two, give me something!  Anything!  Please!
What's this, it's streaming?  You mean I get to watch live?
Every shot, every pass, every save, every
dive
? 
(queue out of control pop-up advertisements)
Oh no, a scam!  I.T.'s gonna be pissed!
Of all the links to allow, firewall, and you choose this?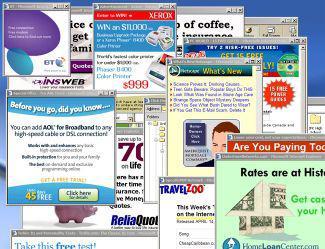 Power off.  Time is wasting.  I'll deal with that later.
Come on Zach, think quicker.  It's not like you're a Gator.  
How about the break room?  They may have FSC!
Oh drat, the team I work for is playing on TV.
I race back to my desk, it's already 4:00!
Who's in the lineup?  Who's injured?  What the hell is the score?
Come on, computer!  I'm waiting!  Why won't you load faster?
Finally on and ready, but wait, what's my password?
Frantic scramble, arms churn, papers fly in the air.
Pretty comical for coworkers, they're starting to stare.
Here it is, and I'm in!  And back on the web.
Let this next Google search prove more fruitful, I beg.
Gasp!  A trusted site that works, it's true!
I scroll for match info when out of the blue,
Rounds the corner, my boss, inquisitive and snippy. 
"I'll get that report on your desk in a jiffy!"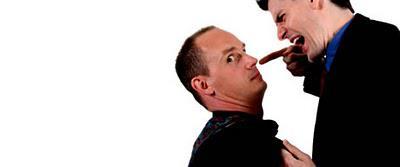 He finally leaves in a huff, threat averted.
A relationship I'll mend when I'm focused, reasserted.
I glance back at my computer, icon flashing, what's this?
A call training meeting in five minutes, can't miss!
"It shouldn't take long, back by 4:30 at the worst."
What a day, what a mess, a disaster, a curse!
Long winded, ever-dragging lectures ensue.
4:30, what a joke, countless time has accrued.
It's almost 5:30 now, the match soon to be over. 
I sulk back to my desk, my hopes dashed and sobered.
But then a thought hits me, it's genius!  It's fail-proof!
FSC show's the match on replay at 8:00, it's the truth!
Finally happy again, I devise a plan.  
No ESPN, no Sky Sports, and an internet ban.
I'll get to watch the game after all, thankfully all failed did my chances.
Cell phone rings, text from dad: "United advances!"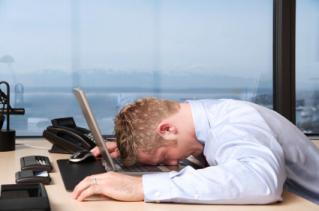 And in case you missed them, here are the highlights from Tuesday's Champion's League matches: