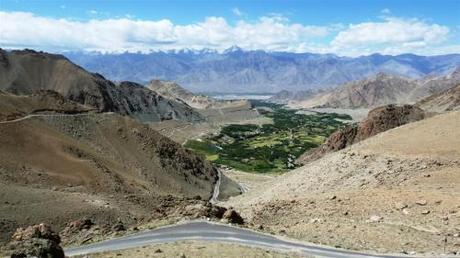 The fabulous views to distract on the way up the Khardung-la Pass overlookng Leh and the Zanskar range. Its a tough slog, all 40km of it rising 2km above Leh (3600m - 5600m). It took me a total of 4hrs48min to get to the top, and that was pretty good going!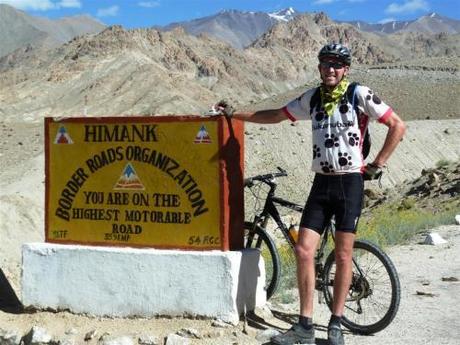 BRO (Border Roads Organisation) once again supported us all the way on a mostly pockmarked and rutted surface. Here's Jon taking a quick photo break before he jetted up to the top with Carlos, seemingly effortlessly.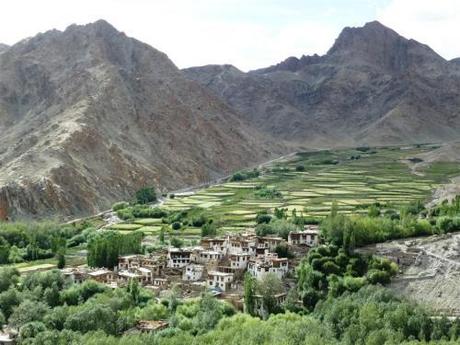 Views of the last little villages just below the 4000m marker.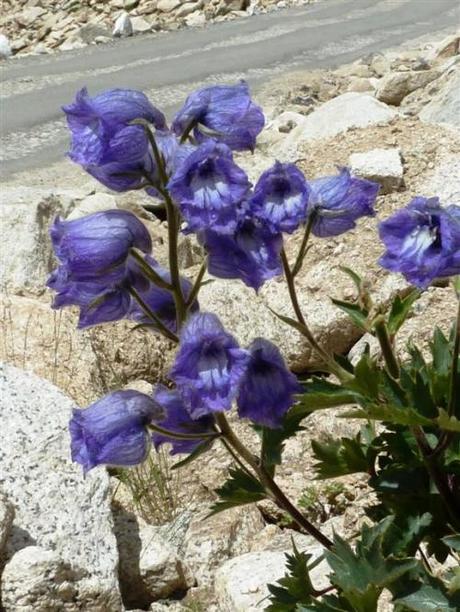 The stamina of these flowers growing at somewhere near the 5000m mark, is as stunning as their colour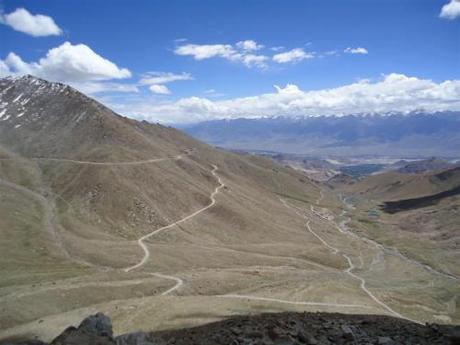 The ribboning road - nearing the final few kilometres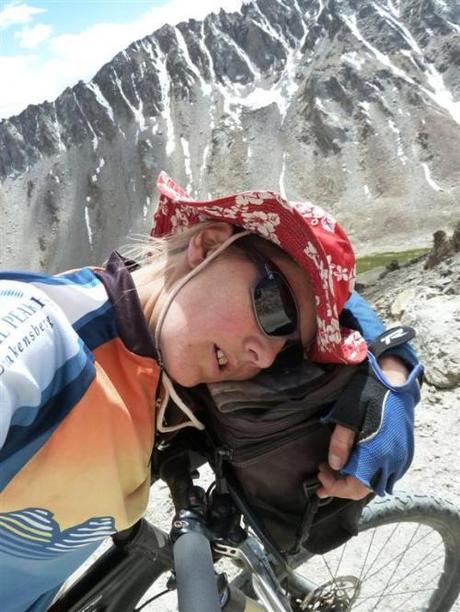 Catching my breathe, bar bags are useful, I used mine like a pillow for those final breathless kms which felt like an eternity. I too had to wonder why I had chosen to cycle this pass again.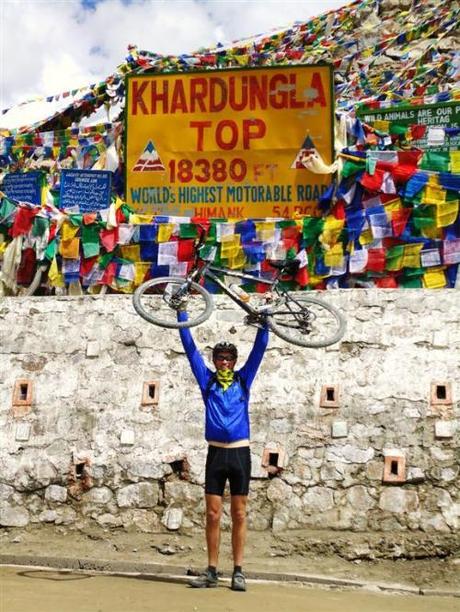 Jon triumphant on the top. 'The Highest Motorable Road in the World' 5600m but actually 5300m, none the less dam high and hard (highest is in Bolivia with a close second somewhere in Tibet)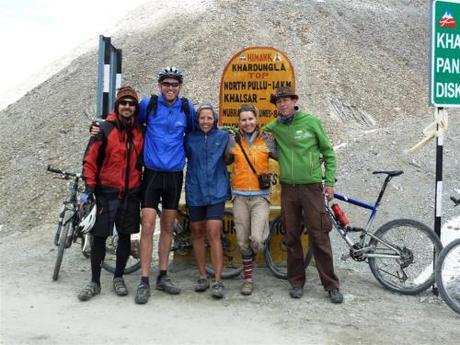 Carlos, Jon, Dale, me and James - conquerers of the Khardung-la 2010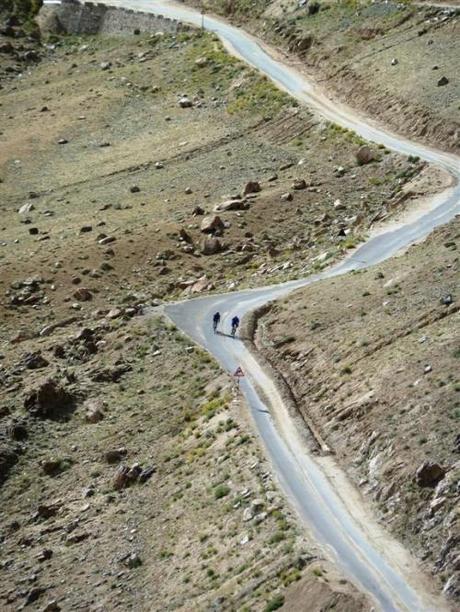 The whizz down took me a rather slow 1hr30 in comparison with James and co.