Seriously, who could even make up stuff like this? ~ TD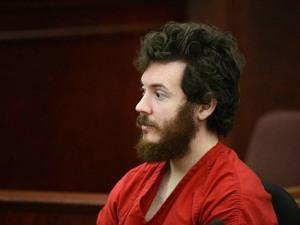 James Holmes (AP)
James Holmes, the gunman who massacred 12 people and left 58 others wounded in Aurora, Colorado last July 20, has decided he is now a Muslim so he can justify his barbarous assault. One prison source said, "He has brainwashed himself into believing he was on his own personal jihad and that his victims were infidels."
Holmes now prays five times a day, eats a strictly Muslim diet and has grown a thick beard. He also takes hours every day to study the Koran.
Apparently some Muslim inmates have taken umbrage at Holmes' conversion. The same prison source claimed, "None of them condone forms of terrorism or extremism. And they don't want their religion to be connected to that awful shooting."
Neither Holmes nor his lawyers have revealed how he will plead when the trial starts August 5.