Los Angeles offers endless options for memorable experiences for visitors and locals alike. Whether it's visiting a quiet museum, or attending a boisterous ball game, there are always interesting attractions and exciting events taking place throughout L.A. In May 1889, after episodes of self-mutilation and hospitalization, Vincent van Gogh chose to enter an asylum in Saint-Remy, France. There, in the last year before his death, he created almost 130 paintings. Within the first week, he began Irises, working from nature in the asylum's garden. The cropped composition, divided into broad areas of vivid color with monumental irises overflowing its borders, was probably influenced by the decorative patterning of Japanese woodblock prints.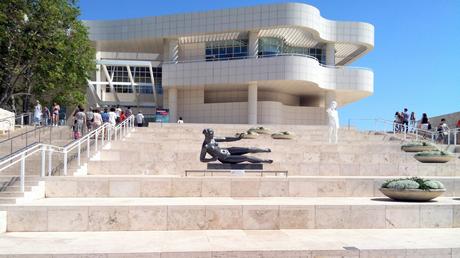 The J. Paul Getty Museum seeks to inspire curiosity about, and enjoyment and understanding of, the visual arts by collecting, conserving, exhibiting and interpreting works of art of outstanding quality and historical importance. To fulfill this mission, the Museum continues to build its collections through purchase and gifts, and develops programs of exhibitions, publications, scholarly research, public education, and the performing arts that engage our diverse local and international audiences. All of these activities are enhanced by the uniquely evocative architectural and garden settings provided by the Museum's two renowned venues: the Getty Villa and the Getty Center.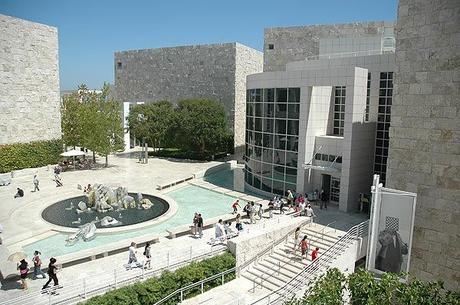 There are no known drawings for this painting; Van Gogh himself considered it a study. His brother Theo quickly recognized its quality and submitted it to the Salon des Independents in September 1889, writing Vincent of the exhibition: "It strikes the eye from afar. It is a beautiful study full of air and life."
Each one of Van Gogh's irises is unique. He carefully studied their movements and shapes to create a variety of curved silhouettes bounded by wavy, twisting, and curling lines. The painting's first owner, French art critic Octave Mirbeau, one of Van Gogh's earliest supporters, wrote: "How well he has understood the exquisite nature of flowers!"

Published by Vikas Acharya
My name is Vikas Acharya, I'am a passionate, optimistic and dedicated man who takes up responsibilities with utmost enthusiasm and see to it that I complete my tasks and assignments in time. I'have a great amount of perseverance to achieve my goal. My optimistic and planned approach in things I do is what driving me towards my success. I am a freelance writer, ghostwriter, and Blog-writer. Contact me to find out how I can help you create high-quality blog content, lead magnets, ebooks, and web copy for your business. I have worked with a wide range of organizations including Internet startups, advertising agencies, and various websites. From widely distributed press releases and blog posts, to targeted letters , I ensure customer satisfaction in everything that I do. well-known brands and publications including Tata Capital, Realtycompass, CondomBazaar, You Tube, Myntra, Asus Mobile, Delmonte Foods, Airtel, Dabur, The Dance Bible, UB Group and many more. Note: I have collected all the articles from web through various websites, may be some articles are written by me and others are the collection of another website/author, I have no © on some of these images/articles. If you find your image/article which is copyrighted mail me to [email protected] we'll remove them within the next 48hrs. View all posts by Vikas Acharya