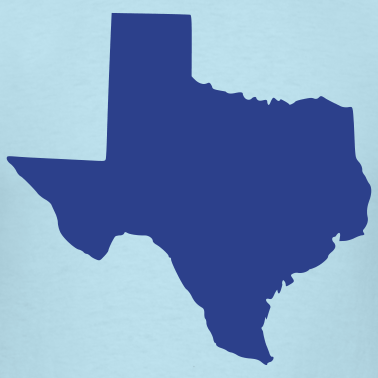 A couple of days ago, I posted about the new Public Policy Polling survey on Texas (taken between April 10th and 13th of 559 registered Texas voters, with a margin of error of 4.1 points). That survey showed that Wendy Davis is starting out this election campaign substantially behind the Republicans candidate -- and the same is true of other statewide candidates.
This is no real surprise in a state that has been going as red as Texas has for the last 20 years. Wendy Davis, and the other statewide Democratic candidates, are going to have to work hard and make a good case for why Texas voters should support them instead of the Republicans.
Fortunately, that same poll gives us a clue as to how this could be done. After polling about the candidates, the survey also asked the voters what they thought about some popular issues that are being considered in this country right now, and they found that Texas voters are in general agreement with the rest of the country on these issues -- expanding Medicaid, raising the minimum wage to $10 an hour, and supporting the Paycheck Fairness Act (equal pay for equal work for women and men).
It turns out that far more Texans support these issues than oppose them. In other words, they support the Democratic position on these issues -- that Medicaid should be expanded, that the minimum wage should be raised, and that they want women and men to get equal pay for equal work. This should worry the Republicans, since that oppose all three issues (and therefore, what most voters want).
I think the survey showed that some voters may not understand what the Paycheck Fairness Act is all about. Note that while they generally support it, the support is astronomical when asked if they support equal pay for equal work for women and men (which is all the Paycheck Fairness Act seeks to do).
If Wendy, Leticia (and other statewide Democratic candidates) are smart, they will hit the GOP hard on these issues -- over and over again. These are issues that could draw votes to their ticket, and just possibly turn the state blue.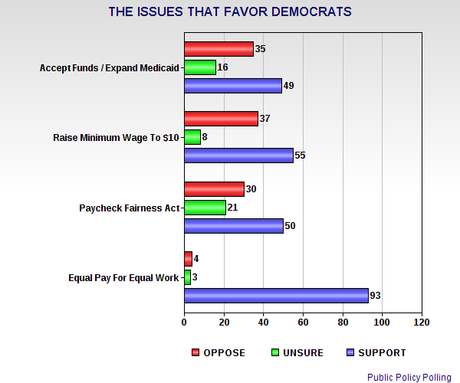 (Note -- The image of Texas as a blue state is from the website of the texas leftist.)