These creations are real avant-garde, futurism, art! This is one of the most inspiring stories ever published on SO WOW. The designer's vision is a true fashion philosophy.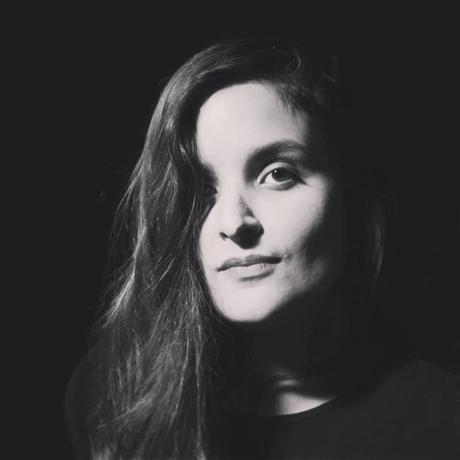 "I'm a Fashion and accessories designer, from Israel, living in Paris with my husband – Director. I studied in Israel ( Bezalel Academy of Arts and Design) and Paris ( PARSONS PARIS ). When I arrived to Paris, I launched my small label, and started to develop myself.  I made many collaborations with brands, bloggers, artists and magazines and I always try to bring my vision to each project.
Since I know myself, I was always testing the limits of creations.
I fall in love with materials and I can sit hours exploring the same material in different shapes.
I love when it's organic, when its a-symetric, when its new and original.
I love to combine different materials from different worlds, and I love to break the rules of fashion.
INFINTY LINE collection go against all the rules. There are no patterns or silhouette, there is construction of lines, and research of shapes.
I try to be unique, to keep my signature, to touch more people, to arrive to their dreams and to tell a story.
Its like a movie. When you are into it, you reach the director's mind. You follow him, cause he makes you discover his imagination."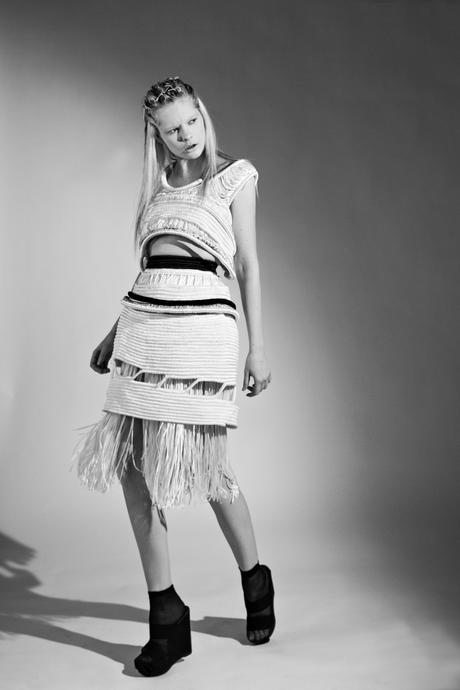 What's the concept of your latest collection? In my final collection the main source is the Rope. The collection explores the simultaneous development of textile technique and silhouette, By exploring the relationship between texture and structure that drives my design process and enables me to discover new ways of creating fabrics and ultimately garments. I searched for traditional techniques, using ropes by combing weaving,
wrapping, threading and knitting. I was fascinated by the (handmade) ropes baskets, carpets and clothes  of the Berbers tribes in Morocco, dressed in black and white, using
specific colors to separate themselves from others.
During the process I let the material guide me.
Each garment has been created by long rope and silk yarn twisted around the body, stitched together and becoming a silhouette, a shape, and finally a garment.
By using this method, at different scales, the garments have been created without any cutting patterns, and it's all made as one piece by the infinitive rope.
The free style technique work on the body let me create a new language of design and a new definition of clothes.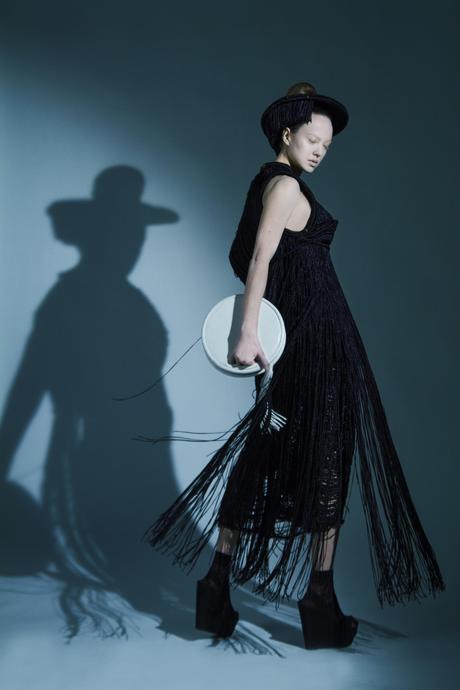 What inspires you the most?
What the most inspire me is Nature, I make a big close up on nature, and each time I'm fascinated by the organic shapes, the texture, the lines and the combination of colors. For me, nature is a pure beauty of creation. This brings me to follow it, to try to imitate it by research of materials and fabric manipulations.
For me, each creation must to start when i know what is my fabric, what are my materials.
And after that, the whole picture will arrive. I don't sketch a lot my designs, i love the work on the dummy that allows me to be free.
Besides this, i love visual art, cinema, historical stories, different cultures and interesting and powerfull people.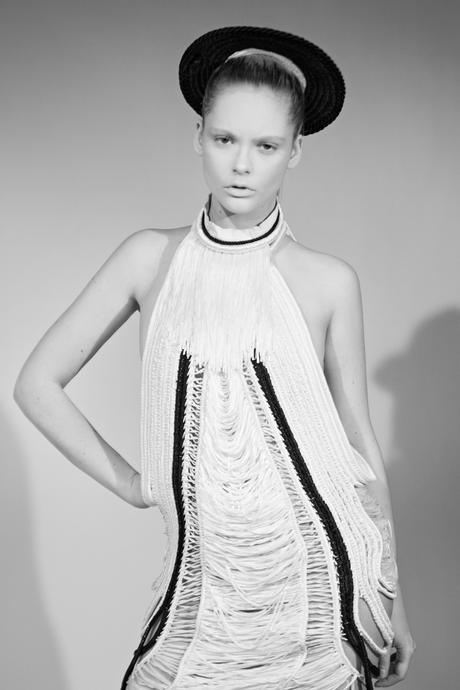 How does the place you live in affect your design? I was born in Israel, and my parents and my grand parents are from Morocco. INFINITY LINE collection have been created when i was in Israel, and I remember that I wanted to create something authentic, new with a lot of craft.
Then I concentrate on my sources, and my aim was to take traditional techniques and to bring it to the modern life.
I think the strong connection that I have with my roots in Israel brings me to search for it. But I felt that in Israel i cannot develop my ideas.
And yes, I think at the end, its a matter of location, time, culture and people that may affect my work and my vision about things.
When I arrived to Paris, I felt that my work had a stage: I have been published in several important magazines, editorials. People rent my collection for events and I felt that they want to see more and more.
I think that after 2 years in Paris, I can dare more. I can continue my way. Paris is rich in terms of culture, art and fashion, which helps me to discover more and more. Here, I know people can hear my voice.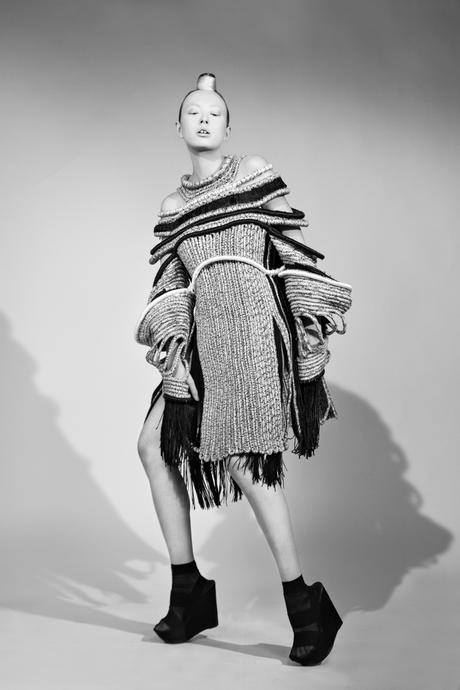 What's the future of fashion according to you?
When we speak in terms of future and fashion, I love the idea of new technology to develop new creations in easy and differents ways. It's amazing to see how technolgy process with different materials bring somtehing new each time.
I love the different results that a machine can bring compare to the hand work.
I think this world is a bit far from me for the moment. I'm handcraft, I love the material's touch, and I love to create on a real scale. But on the other hand, it's a fascinated world which I will explore in the future for sure.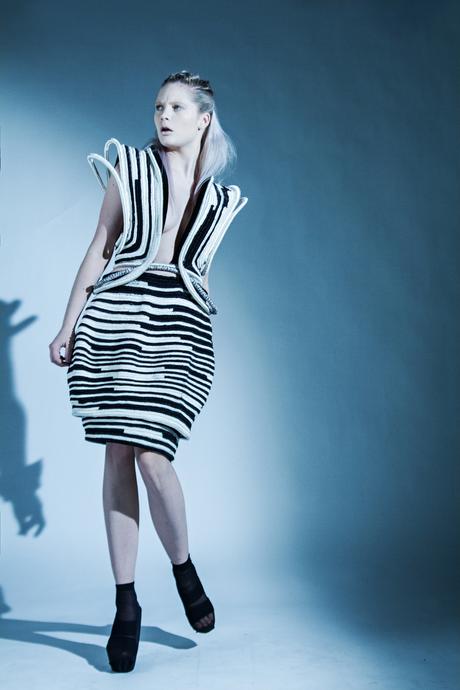 What's your next project?
My next step is to create my new collection and meanwhile, I'm working for other brands ( currently in Balmain ), focusing in the world of luxe and haute couture.
I want to continue creating dreams, and to make this special dress for this special women.
At the end, what we wear is just a feeling and i want to bring a great feeling.
www.litalweizman.com
INSTAGRAM:  @litalweizman FACBOOK:   
https://www.facebook.com/pg/Lital-Weizman-744920322304514/community/
LINKEDIN: https://www.linkedin.com/in/lital-weizman-70774276 PINTEREST: https://www.pinterest.fr/liluwiz/
And don't forget to follow SO WOW on Twitter, Facebook and Instagram!