However much you travel, there's no denying the importance of travel insurance. It's not compulsory, but it's incredibly important for anyone who travels outside of the country – even if it's just a one-off trip or a quick hop across the Channel.
Travel insurance can protect you from all sorts of different unsavoury eventualities. It's the type of thing that nobody wants to think about, so with travel insurance under your belt, you can enjoy peace of mind and get on with enjoying your holiday, safe in the knowledge that you're protected should the worst happen. Travel insurance can provide financial cover should you need medical treatment abroad, if you've lost your medication or identification, had your currency stolen, and more.
It can also provide compensation if you need to cancel your trip due to illness or unforeseen circumstances, or if the company you are travelling with undergoes financial problems such as bankruptcy.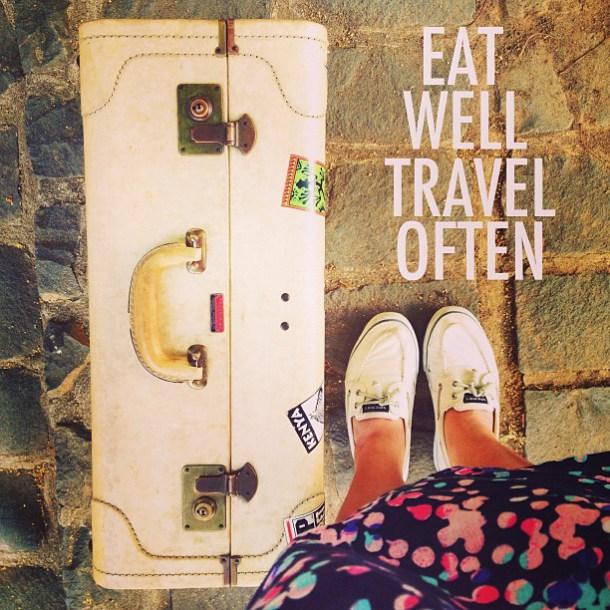 Photo Credit to @hellokris
There are many different types of travel insurance policies available, ranging from single trip and annual trip cover to winter sports and cruise holiday insurance. You can also organise cover for your whole party through options like family holiday insurance.
If you're looking for advice, one of the best ways to find out more about the type of travel insurance cover you need – whether it's family holiday insurance or a simple weekend away – is to approach your tour operator. For instance, travel agencies like Thomas Cook not only offer advice on the type of cover required, but can arrange it for you too.
Alternatively, if you know exactly what you need, you could use travel insurance comparison sites to compare the various policies on offer and weigh up the costs too. Whatever you do, make sure you organise your cover well in advance, and don't try to cut corners. For financial protection and peace of mind, it certainly pays to get the right level of travel insurance.
Editor's Note: Guest Post