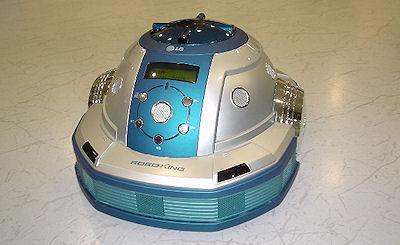 What would be the ideal 'personality' for a robotic vacuum cleaner? This is a perplexing question, since at the moment
robotic vacuum cleaners
tend to have little or no personality to speak of. Nevertheless, despite the challenges of future-gazing, it has recently been investigated by a research group in the The Netherlands.
Part of the study involved a group of human actors, who were asked to act like a robotic vacuum cleaner. Eight women and seven men watched a video of the robotic vacuum actors, and were asked to rate the displayed personality traits.
We have investigated what kind of personality is desired for a robotic vacuum cleaner and found that people prefer a calm, polite, and cooperative robot vacuum cleaner that works efficiently, systematically and likes routines.
(via J-Walk Blog)
The Presurfer