Welcome to my apartment at the Icon here in Philadelphia.  If you've been thinking I have been a little MIA recently… I have.  Putting together a show house apartment, plus my other projects really kept me running.  Last night was the opening of this Art Deco renovation in the city.  I was asked to design a 600 square foot, 1 bedroom apartment as part of a designer showcase they are doing.
My inspiration was the brick building out the window.  That became my jumping off point as an accent color.  I wanted to bring the outside in and I wanted an approachable, neutral design plan, an upscale but casual apartment for whom I believed this place lent itself to: a young professional.  As a young professional, possibly this is their 1st first apartment.  I thought about what we all do when starting out:  gather furniture from family members (with really good taste).  I thought about a multi generational melange of acquired items that work well together to tell a deeper story.
It was like the white box challenge.  My first instinct was to create a jewel box of an apartment, but you really want someone, male or female, to walk in and feel like they could see themselves living within these walls.  After all, the point is to make the apartment attractive enough to entice someone to rent it!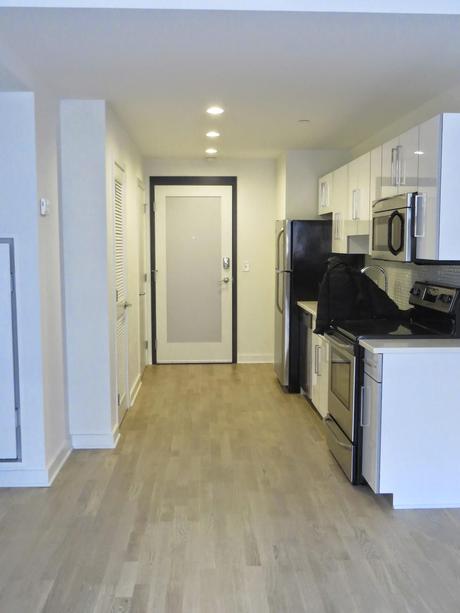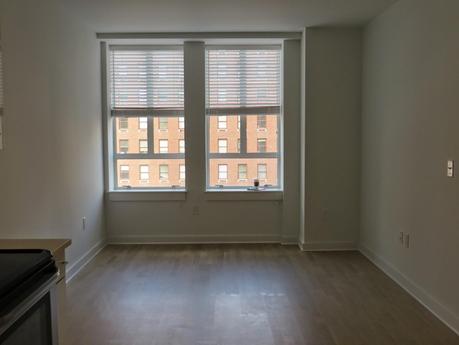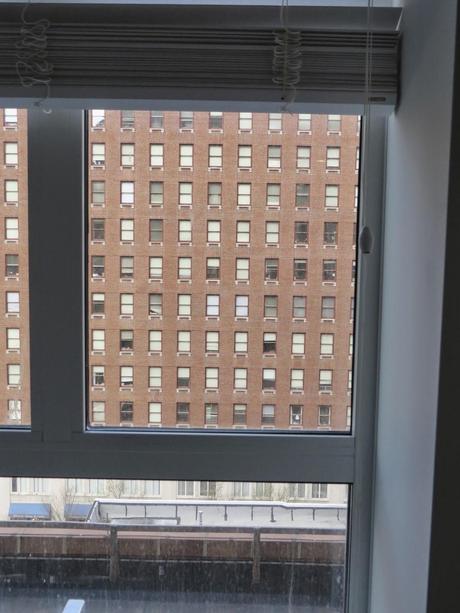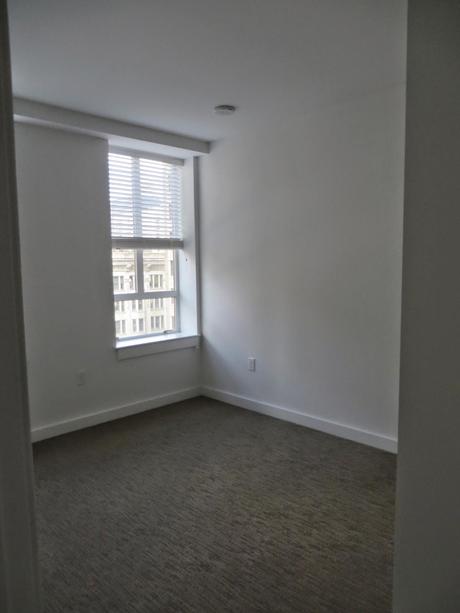 Not much to look at BEFORE but here's where I ended up AFTER ~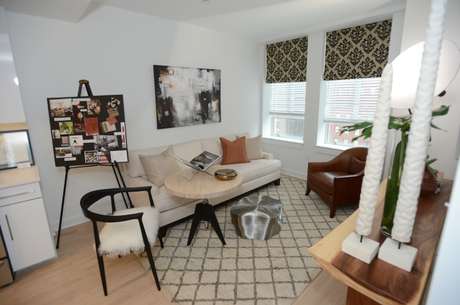 I went insane for the Tom Dixon screw table.  It's a dining table, it's a cocktail table.  Yup, it's both with the turn of a screw!  The other "signature" piece in my room is the Roche Bobois' Moon lamp designed by Cédric Ragot.  The diffused disc casts a beautiful glow.  I adore the stainless wire tree stump cocktail table provided by Roche Bobois as well.  Artist Natalie Hope McDonald painted a custom piece for above the sofa.  The Mitchell Gold Bob Williams chair may look familiar to some of you, as I bought it at a fundraiser in NY.  It is the perfect textural accent, proving to be quite a conversation piece.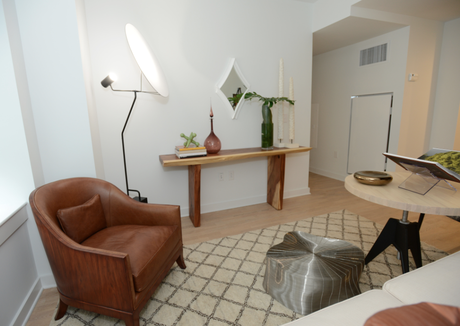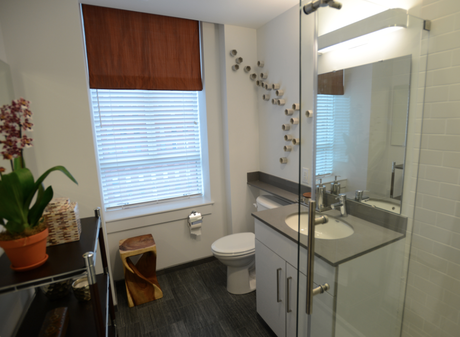 Every piece is purposefully placed.  There's no room for clutter!  A space this small must be carefully edited, and pieces ideally should be muti-taskers.  That screw table can seat 4 for a meal or be a desk when the need arises.  A few sculptural items and wood keep the space interesting and warm.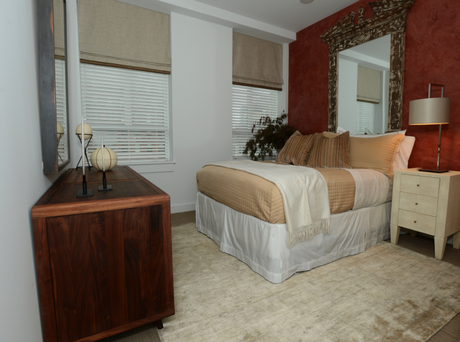 The venetian plaster was a WOW accent, keeping things interesting but still serene.  I am always most interested in the tension between the rustic and refined, the old and new coexisting beautifully.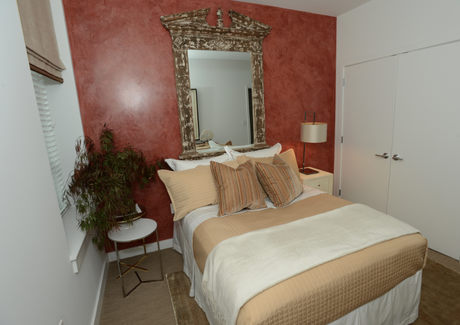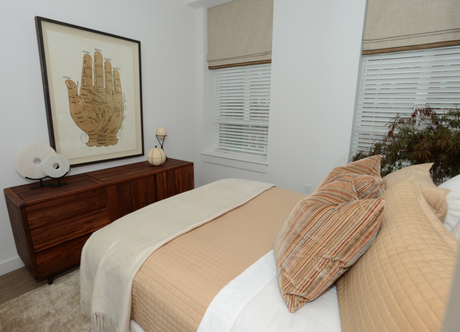 This was a really fun project and I am grateful to all those that helped me bring it to fruition!  I am proud of the way the place turned out!  Funny, I walk in and feel at home...another place I could be happy in.