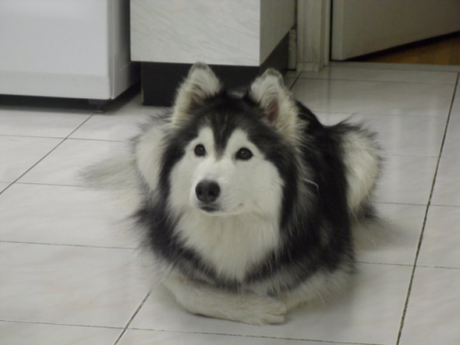 Yahoo: She looks like a husky, she sounds like a husky, but she acts like a cat. That's the story of 9-year-old Tally, a husky/malamute mix from Toronto who was adopted by a family that owns a lot of cats, and subsequently assumed their laissez-faire lifestyle.
As evidenced by these super-cute and funny photos, Tally likes to sprawl out and lounge around on the floor… a lot.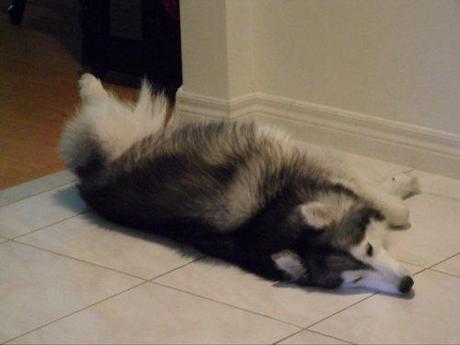 She hides in boxes and sometimes gets things stuck on her head…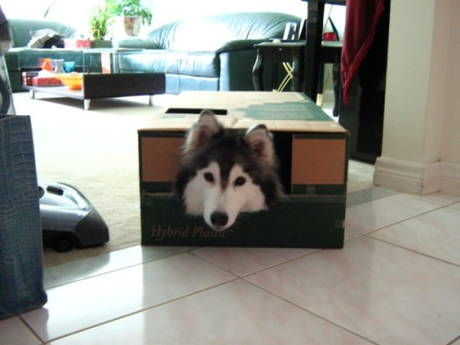 According to Amanda Wen, a friend of Tally's owner, the cats taught Tally quite a lot about maneuvering around the house.
"She [loves] to bikejor with me, sit like a sausage with her legs tucked in, steal furniture by sleeping on it, follow people around rooms so she could constantly stay in on the action, sneakily steal our food," Wen comments to the Good News Blog. "One of my favorite stories is where she walked in a room I was in, hovered her head over my cup of milk, and, while staring at me the whole time, started lapping up my milk. She knew she wasn't supposed to eat people food, but she was just rebellious and adorably unpredictable that way."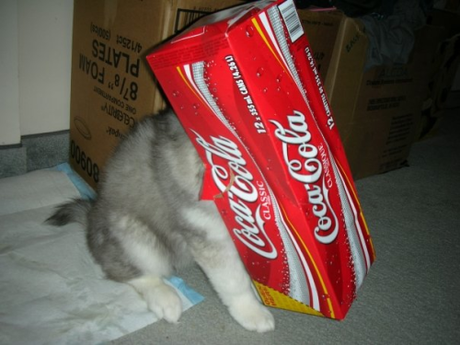 Personally, we think everyone could learn a thing or two from cats, so Tally is just one step ahead.
DCG