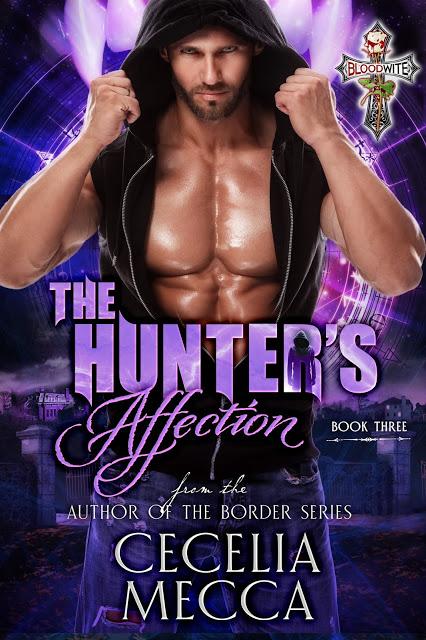 Title: The Hunter's Affection
Series: Bloodwite #3
Author: Cecelia Mecca
Genre: Paranormal
Release Date: March 21, 2019
Blurb
Even cursed blood can fall prey to love's bite.
Stone Haven isn't Torr's kind of town. Small. Quaint. The
kind of place where everyone knows your business. 
Torr Derrickson intends to help his brother fulfill a
lifetime dream of opening a bar and then quickly get out of dodge.
Unfortunately, his antics— as a bit of a playboy and, more importantly, a vampire— have already caught the attention of some townspeople, much to his brother's dismay.
Enter Charlotte O'Neill. 
The English teacher is everything Torr is not. A small-town
girl. A rule-follower. And a very much human. She's the last woman he wants in his life, and the only one that sets his blood on fire.
Charlotte know there's something different about her
friend's brother, but she wasn't quite prepared for the secret he unveils. Worse, her attraction to the bay-boy vampire fills her thoughts distracting her from the redemption she desperately needs. 
Forced together, the two opposites must decide between
passion and reputation. Love and fear.
Life and death.
ADD TO GOODREADS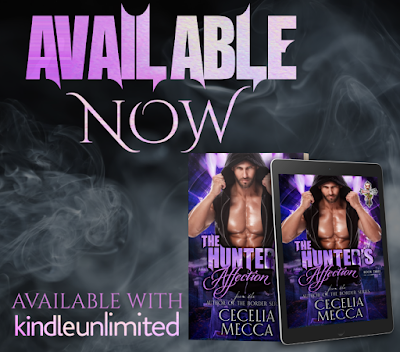 Purchase Links
AMAZON US / UK / CA / AU
Free in Kindle Unlimited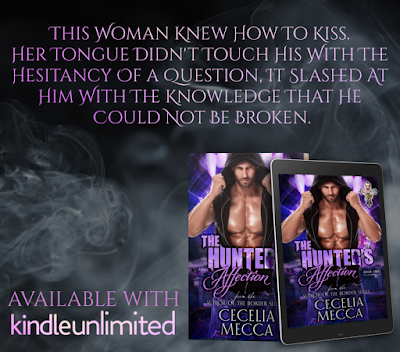 Excerpt
"Now what have you done?"
Hating the censure in her voice, he ignored the question.
"Torr . . ."
"I've done nothing an uninhibited, virile—"
"What has he done?" she asked Lawrence instead, her tone
dangerous.
"The mayor stopped me earlier today in The Witch's Brew—"
"A rather droll name for a coffee shop if you ask me," Torr
offered, darting a glance at his siblings, both of whom ignored him. They were conversing with each other now, about him, no less.
"Apparently, there was some commotion at the inn the other
night—"
Ah, so that's what had Lawrence all worked up.
"About that," he interrupted. "I don't make a habit of
attending bachelorette parties, but—"
He stopped when Lawrence shifted his gaze to the other
end of the bar, where Toni sat with her best friend and . . . him. The bastard was grinning at his brother as if the two of them shared a private joke.
Kenton f*#cking Morley.
For centuries the man had been their enemy, and now he and Lawrence were acting like best buds. 
Lawrence may have forgiven, if not forgotten, Morley's 
former crusade against the Cheld, which he'd forsaken for Alessandra, but Torr 
certainly hadn't. As far as he was concerned, the other vampire was still their 
enemy.
He wasn't about to pretend otherwise.
"It won't happen again," he ground out, ending the
conversation. "If you want me to leave—"
"He doesn't want you to leave," his sister, the peacemaker,
cut in. "Just try to remember this is Lawrence's town, and he means to stay here."
"For now," he muttered under his breath, earning himself a
couple of dark looks from Lawrence and Laria. "Fine. I hear you. Best behavior."
He grinned, wishing—not for the first time—his charm had
more of an effect on his siblings. They knew him too well to fall for it.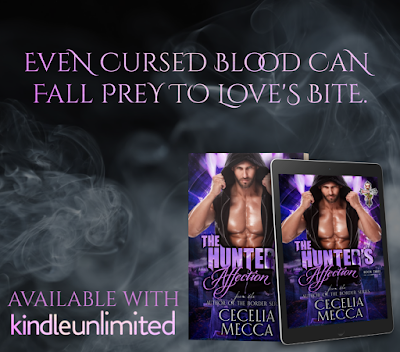 Also Available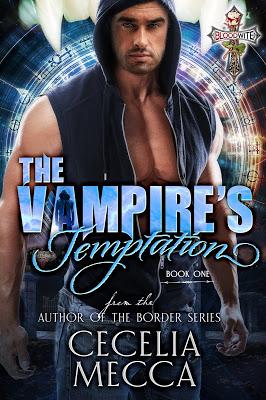 AMAZON US / UK / CA / AU
Free in Kindle Unlimited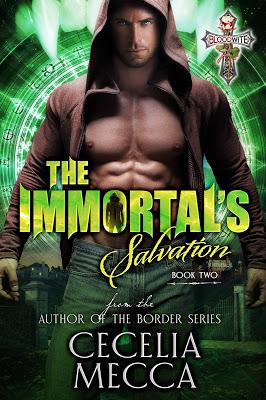 AMAZON US / UK / CA / AU
Free in Kindle Unlimited
Author Bio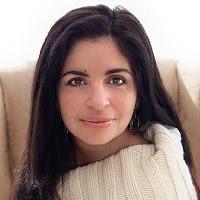 Cecelia Mecca is the author of steamy historical and
paranormal romance.
Every heroine, from Lady Sara in the Border Series to Alessandra Fiore in Bloodwite, is your best friend– the one who kicks ass and takes names. When these ladies meet
alpha-males who try to take control, sparks fly until the very last page.
Cecelia writes the bestselling Border Series which takes readers to an admittedly romanticized time of knights and castles along the 13th century Anglo-Scottish border.
More recently, she's been dealing with the ultimate bad boys– sexy, wealthy and swoon-worthy vampires– a venture not for the faint of heart. Her debut paranormal romance
series, Bloodwite, releases January 2019.
Our Highlander-loving, vampire-writing author can be found in Northeast, Pennsylvania, chai in hand, thinking up new ways to tame both medieval and paranormal playboys. She is firmly House Stark and Gryffindor.
Author Links
WEBSITE
FACEBOOK
TWITTER
INSTAGRAM
PINTEREST