MATTERS OF LIFE AND DEATH
MORE HORROR: BABIES' HEADS 'TWISTED OFF NECK'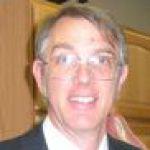 Gosnell, the sequel:
Clinic workers describe atrocious deaths
Published: 16 hours ago – BOB UNRUH
Editor's Note: The graphic descriptions and images here may be upsetting to readers.
Pro-abortion activists had suggested that with the first-degree murder conviction of Philadelphia abortionist Kermit Gosnell, reporting on atrocities such as his penchant for cutting the spinal cords of babies to kill them would be over.
After all, Gosnell was a renegade, an anomaly, and rightly convicted of murder, touted even the National Abortion Rights Action League.
But wait.
What about the new video released today by the Texas-based Life Dynamics, which reveals three women who used to work for a still-unidentified abortion clinic explaining the methods of death there:
Twisting the baby's head off his neck.
Shoving a surgical instrument into the vulnerable baby's brain through the skull.
Read more at http://www.wnd.com/2013/05/more-horror-babies-heads-twisted-off-neck/#iZYri6LM3BCv9DQP.99