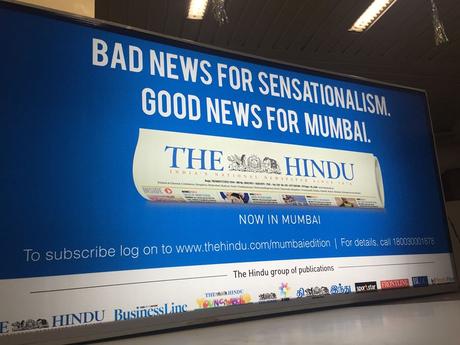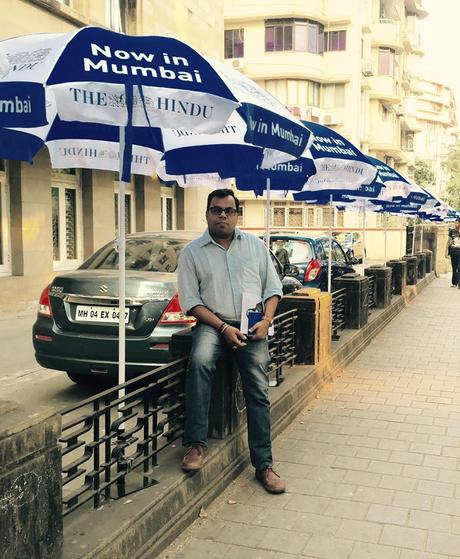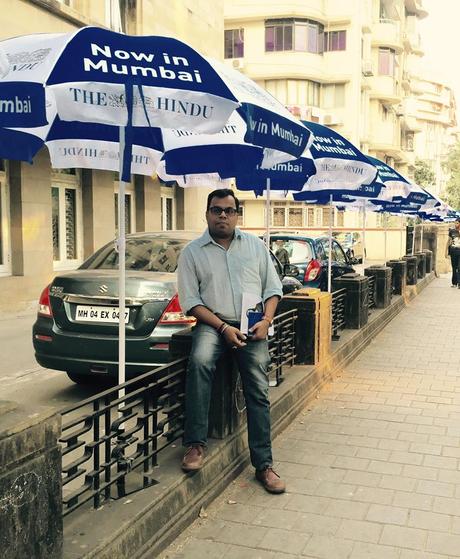 One of our most dear projects in India, The Hindu, is launching this new edition in Mumbai Nov. 28 and it is betting that its incursion into India's financial capital will pay off, offering readers there the substantive and authoritative journalism that has made The Hindu one of India's most respected newspapers.  We have been honored to have worked with The Hindu as it underwent a redesign in 2005.  
Here is my conversation with N. Ram, Chairman & Publisher of The Hindu Newspaper Group.
Mario:
What made you and your team decide to gamble on a Mumbai edition?
N Ram:
Mumbai is India's financial capital. For newspapers, it presents a tough, challenging, but exciting market. There has been content enhancement in several areas to make this new offering more solid, more attractive, and more competitive. 
Mario
What are some specifics of this new edition that you can tell us about?
N Ram:
The newspaper has ambitious plans for raising the content, presentation, and technology bar for our digital platforms. But that is a work in progress, which will take some time but will be important in the intermediate term for the success of our Mumbai edition. 

The Hindu, with its reputation for independent, trustworthy, and serious journalism, has worked out a distinctive editorial and marketing strategy to enter this market and winning circulation, readership, and revenues. It will be priced a little higher than its competitors -- Rs 8 per copy Monday to Saturday, and Rs 10 on Sunday.
Mario:
And, in terms of design?
N Ram:
The headline and body text fonts have been changed to more contemporary fonts in the Poynter collection. The deadlines for all the city editions of the newspaper will be advanced to reach the newspaper earlier to homes, work places, and other locations. 
Mario:
What are some of the challenges?
N Ram:
The Times of India is way and ahead the Number 1 player in terms of circulation and readership in Mumbai, its strongest base.Mumbai has become a more competitive market, with The Indian Express, The Hindustan Times, and DNA attempting to make strides and capture some decent market share.
Mario:
In terms of human resources, what are some of the changes you anticipate with this new Mumbai edition of The Hindu?
N Ram:
 A large number of talented and experienced journalists have been recruited to augment existing staff, which means the bench strength is greater than we anticipated some months ago. 
  
As The Hindu prepares to launch its Mumbai edition, I also had a chance to chat with  Deepak Harichandan
National Design Editor.
Deepak tells me that he views this new edition of The Hindu as bringing a more authoritative and insightful type of journalism to Mumbai.
The Hindu's journalisim is not sensational and its core competence is not against the hyper local of Mumbai, which other top national dailies tend to docarpet bombing all the events 24/7. Looking at this scenario, The Hindu' s agenda is not to compete with other well established market leaders whose specialization is to cover the same hyper local market as  they have been doing since last 10 years. The Hindu
, as a nationally respected newspaper will then enter this extremely competitive market with
with indepth coverage , credibility, authoritative journalism and  facts as opposed to editorialization."

http://www.garciainteractive.com/your-portfolio/the-hindu
http://garciamedia.com/blog/the_hindus_website_live_june_241
​http://garciamedia.com/blog/the_hindu
http://www.thehindu.com/2004/07/03/stories/2004070300761800.htm
TheMarioBlog post #2056
Please enable JavaScript to view the
comments powered by Disqus.
comments powered by

Disqus