"The magic behind the hoverboard lies in its four disc-shaped hover engines. These create a special magnetic field which literally pushes against itself, generating the lift which levitates our board off the ground."
Hendo touts it to be "the world's first REAL hoverboard." Despite getting idea from Back to the Future, Hendo has decided to stay clear from the franchise to avoid legal issues. So, the Hendo Hoverboard is not that similar to the device we saw in the movie. However, the company has plans to make their hoverboard look much cooler in the future.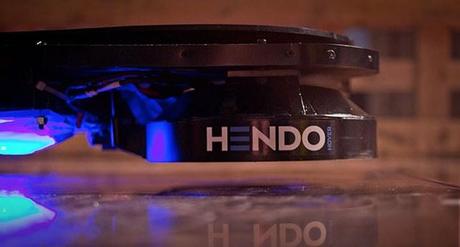 With this successful Kickstarter campaign, we may finally have a chance to see a fully functioning Hoverboard in real-life before Marty McFly travels to the future on October 21, 2015.
Read Also: London Unveils new Tron-Style Driverless Tube Trains
As awesome as it may seem, this hoverboard is way beyond what your money can afford. Unless you're willing to spend $100 on a 5-minute ride on the hoverboard or $1,000 for a one hour ride with some help from a coach. The hoverboard itself costs $10,000. Sounds fun enough for ya?
(All images, trademarks shown on this post are the property of their respective owners)
Follow @nrjperera – Roshan Jerad Perera