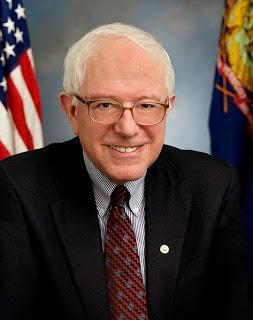 Regular readers of this blog will know what I think about health care in the United States. I believe the system is badly broken. While excellent health care exists in this country, it is far too expensive (and therefore unavailable) to millions of Americans. In addition, many others (including those who have health insurance) find themselves having to declare bankruptcy because of huge medical bills.
The Affordable Care Act (Obamacare) fixed a few of the system's problems, and because of that, I do not want to see it repealed, delayed, or defunded. Making some progress is better than making no progress at all. But Obamacare fell far short of the reform that is actually needed.
The availability of and access to decent health care should be a basic human right in this country -- as it is in most other developed nations. No American should have to go without health care (or needed medications) because they cannot afford them. But that is what is happening every day in this country -- and will continue to be the case far too often even after Obamacare is fully implemented.
Senator Bernie Sanders (I-Vermont) wrote an article for The Guardian, and in it he explains hat he thinks this nation needs -- a government-run single-payer system. It's an excellent article, and I agree with every word in it. Here's what Bernie says:


I start my approach to healthcare from two very basic premises. First, healthcare must be recognized as a right, not a privilege. Every man, woman and child in our country should be able to access the healthcare they need regardless of their income. Second, we must create a national healthcare system that provides quality healthcare for all in the most cost-effective way possible.

Tragically, the United States is failing in both areas. It is unconscionable that in one of the most advanced nations in the world, there are nearly 50 million people who lack health insurance and millions more who have burdensome co-payments and deductibles. In fact, some 45,000 Americans die each year because they do not get to a doctor when they should. In terms of life expectancy, infant mortality and other health outcomes, the United States lags behind almost every other advanced country. Despite this unimpressive record, the US spends almost twice as muchper person on healthcare as any other nation. As a result of an incredibly wasteful, bureaucratic, profit-making and complicated system, the USspends 17% of its gross domestic product – approximately $2.7tn annually– on healthcare. While insurance companies, drug companies, private hospitals and medical equipment suppliers make huge profits, Americans spend more and get less for their healthcare dollars.

What should the US be doing to improve this abysmal situation?

President Obama's Affordable Care Act is a start. It prevents insurance companies from denying patients coverage for pre-existing conditions, allows people up to age 26 to stay on their parents' insurance, sets minimum standards for what insurance must cover and helps lower-income Americans afford health insurance. When the marketplace exchanges open for enrollment on Tuesday, many Americans will find thepremiums will be lower than the ones they're paying now. Others will find the coverage is much more comprehensive than their current plans.

Most importantly, another 20 million Americans will receive health insurance. This is a modest step forward. But if we are serious about providing quality care for all, much more needs to be done.

The only long-term solution to America's healthcare crisis is a single-payer national healthcare program.

The good news is that, in fact, a large-scale single-payer system already exists in the United States and its enrollees love it. It is called Medicare. Open to all Americans over 65 years of age, the program has been a resounding success since its introduction 48 years ago. Medicare should be expanded to cover all Americans.

Such a single-payer system would address one of the major deficiencies in the current system: the huge amount of money wasted on billing and administration. Hospitals and independent medical practices routinely employ more billing specialists than doctors – and that's not the end of it. Patients and their families spend an enormous amount of time and effort arguing with insurance companies and bill collectors over what is covered and what they owe. Drug companies and hospitals spend billions advertising their products and services.

Creating a simple system with one payer, covering all Americans, would result in an enormous reduction in administrative expenses. We would be spending our money on healthcare and disease prevention, not on paper-pushing and debt collection.

Further, a single-payer system will expand employment opportunities and lift a financial weight off of businesses encumbered by employee health expenses. Many Americans remain at their current jobs because of the decent health insurance provided by their employer. Without the worry of losing benefits, those Americans will be free to explore other, more productive opportunities as they desire. For business owners, lifting the burden of employee healthcare expenditures will free them to invest in growing their businesses.

Congressman Jim McDermott and I have introduced the American Health Security Act. Our bill will provide every American with healthcare coverage and services through a state-administered, single-payer program, including dental and mental health coverage and low-cost prescription drugs. It would require the government to develop national policies and guidelines, as well as minimum national criteria, while giving each state the flexibility to adapt the program as needed. It would also completely overhaul the health coverage system, creating a single federal payer of state-administered health plans.

The American people understand that our current healthcare system is not working. But the time is long overdue for them to understand that there is something fundamentally wrong when the US remains the only country in the industrialized world that does not guarantee healthcare to all its people.

Healthcare is a right and we must ensure provision of that right for Americans. A single-payer system will be good for the average American, good for businesses, good for workers and good for our overall economy.