Want to know what you look like as a Frenchman, a German or an Englishman? This is a Dutch site but it's very easy to understand what you have to do. Just follow these instructions.
Click on 'start de metamorphose.' Click on 'upload foto' under the head. Click on 'zoek in computer.' Upload your photo. Center the picture and/or zoom in or out. Click on 'volgende.' Now you can choose between Paris, Berlin and London. In each city, you can choose between three persons. Click on 'volgende' again to see a postcard of yourself.
Try it out at
The Great Metamorphosis
.
Here I am as Pierre, a Frenchman.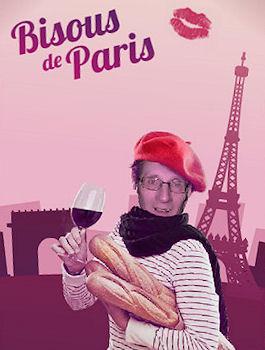 (via Tonistasworld)
The Presurfer