We are in the great position at the moment that when you host our fundraising events lots of you lovely Manchester folk come along and gives us lots of support. We wanted to find a way to say thank you, so we came up with a community fund.
We are looking for community groups, social enterprises and residents that either have a good idea or a project that they are already involved with. We are looking for groups that are within a mile of Platt Fields Park, although we will consider exceptional projects from outside.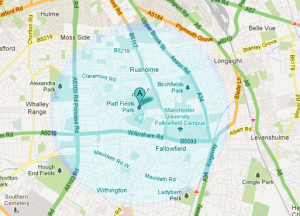 We have an initial pot of £200 on offer, which also comes with the support of Envirolution. This will include our expertise of promotion, project management, skill sharing, hands on energy, volunteers and more.
Simply send in your proposal stating what the project is, where it will take place, how you will spend the money and what support you will need from Envirolution. Please fill in this form to apply (click this link).