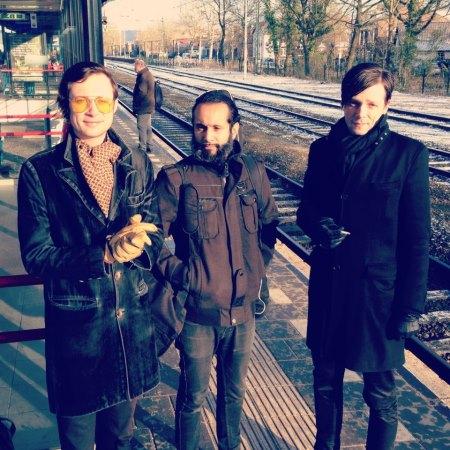 The Good The Bad are a neo-surf instrumental trio from Copenhagen who don't use titles for their songs, but numbers instead. From 034 To 050 is the final chapter of a trilogy. As well-versed instrumentalists they use the limitations of their genre as a challenge, throwing in a bit of Western movie soundtrack (48), Pixies bravado (34), and make a fuzz in 41.
Danish dynamite exploding from the speakers. Wayne Kramer of the MC5 loves them too, and he knows a bit about playigng up a storm. Turn it up. And turn it up some more.

From 034 To 050 is a self-released album. Buy it from the band's website.
The Good The Bad:
Adam Olsson: lead guitar, bass, organ, piano
Johan Lei Gellett: drums
Manoj Ramdas: organ, piano, synth, bells
After a succesful show at Euroosonic in Groningen, they've been invited back to The Netherlands for four more shows.
Live dates:
03/01 Pacific Parc, Amsterdam, The Netherlands
03/02 Nordic Delight Festival, Utrecht, The Netherlands
04/29 Life I Live Festival, Den Haag, The Netherlands
04/30 Koninginnedag Festival, Eindhoven
05/03-04 Spot Festival 2013, Copenhagen, Denmark
06/25 Peace And Love Festival 2013, Borlänge, Sweden