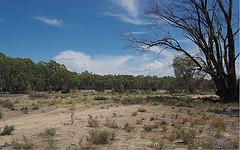 On October 18th the Pacific Institute, a non government organization based in Oakland, California that focuses on global water issues, released the 7th edition of The World's Water, perhaps the most comprehensive analysis of global water challenges and solutions.  According to the report, this past year has seen a dramatic growth in the number of regions of the world that are moving towards "peak water", or the state where fresh water replenishment fails to keep up with demand.
In recent years, several South Pacific islands have seen their groundwater reserves became salinized and undrinkable as sea levels rose.  Last month, the tiny nation island of Tavula (population 11,000) was placed in crisis mode, as the rainwater upon which they depended became inadequate. Officials from Australia and New Zealand came to the rescue, providing desalination equipment and rehydration packs. 
Indeed, even Australia has experienced severe drought and water shortages over the past few years.  Some scientists attribute the loss of fresh rain water to global warming, and cite Australia as a country whose environment could be changed permanently if the water shortage continues.  "Climate-change impacts on water resources continue to appear in the form of growing influence on the severity and intensity of extreme events," says Peter Gleick, one of the foremost water experts in the U.S. and head of the Pacific Institute.
 Mismanagement of freshwater has long been a problem in many sub Saharan African companies, with many of the two million deaths each year from preventable water related diseases such as cholera and salmonella occurring in that part of the world.  Even the United States cannot escape it.  A severe water shortage in Texas this summer has placed some of the driest regions of the State in danger of reaching the "peak water" mark. 
There is little question that going forward, every region on the planet is going to need to use water much more efficiently than we do now.  By the end of 2011, the world's population is expected to exceed the 7 billion mark, and everyone needs fresh water. Gleick adds "New thinking about solutions and sustainable water planning and management, better data, case studies and efforts to raise awareness, are all needed."
In some cases, water may be in good supply, but it may need to be purified before drinking. Water supply is a topic that should always be included in pre-travel research.
Photo by DJ-Dwayne.