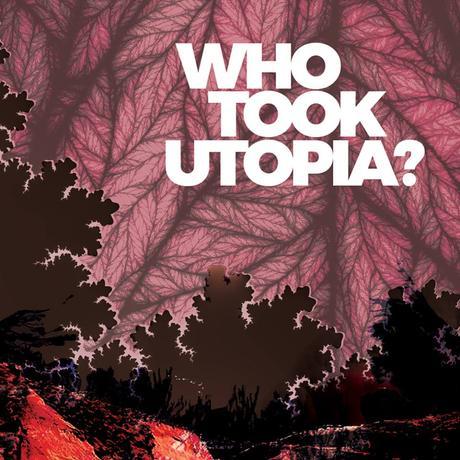 Glasgow band the
Girobabies
are following up the successful release of two mini EP's with the release of a much vaunted 300 copy, translucent, milky white LP,
Who Took Utopia?
on the fiercely indie-pendent
Grebo Records
 which follows its digital debut.
It seems a bit of an epiphany for the band as within the 10 tracks they're achieving a sense of 'all things to all m
en' and generating a more general soundscape, seemingly drawing on a number of influences ranging from
The B52's
SAHB
and
The Rezillos
through shades of
Velvet Underground
and
Talking Heads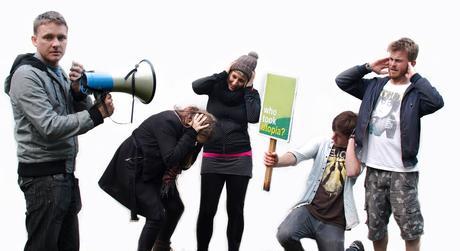 It's lyrically strong throughout but that's hardly surprising with the
Girobabies
main man Mark McGhee's previous penchant for poetic socio-political hip-hop and this release should see them expand on their intensely loyal local following and develop a far wider audience.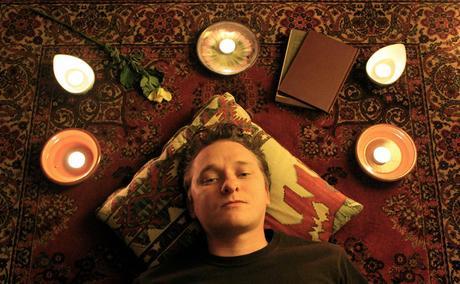 The ska-infused
Late Night Sketchy
is tipped as the impending single from
Who Took Utopia?
(not my first choice possibly) which is lyrically clever and quietly infectious. 
Bring Potions
would have been the single choice for me with its intense Alex Harvey-
esque
vocal and driving percussion overlaid with Jo D'Arc's plaintive, almost disturbing vocal.
That being said
Ralph
will be spinning the most excellent
Equinox
on his 150th anniversary Show on
Radio
 KC
, 
Sunday
December 13th as well as
Bring Potions
to herald the launch of
Who Took Utopia?
so tune in between 5-7pm
 on
rkc.noip.me
and check them out.
Girobabies
are a blend of talented musicians. As well as being the frontman with the Megaphone, McGhee is a renowned poet, writer & spoken word artist under his alias
Jackal Trades
.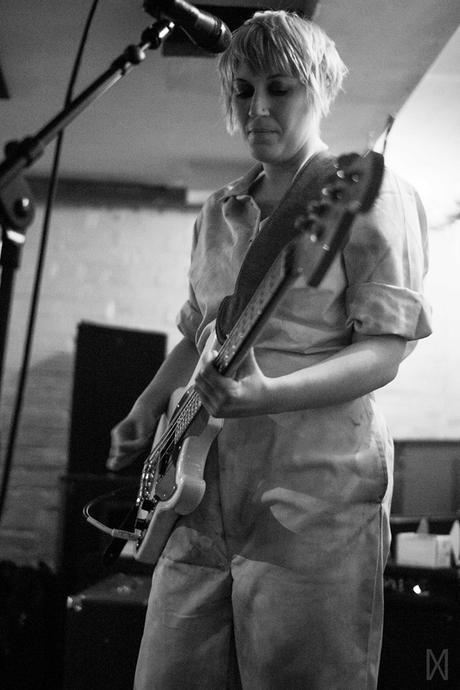 Guitarist Robbie Gunn (also performing solo under the guise of
Sun Dogs
) is a leading Glasgow producer. A drummer by trade, Gordy Duncan JR is also a well-respected solo artist (releasing his debut album in 2015). 
Recent additions of Jess on Keyboards and the Bass of renowned DJ & Producer Jo D`arc (also of the
Twistettes
) has refined the balance is this multi-talented band of artists. Self-funding everything they do, in the truest DIY spirit, the
Girobabies
have made a name for themselves by being stalwarts of the summer festival scene and gigging the length and breadth of the UK.
Catch them live on the 19th of December along with a host of other Ralph's Life favourites at the
Yellow Movement Christmas Party
in Glasgow's St Luke's.