Todays wedding image of the day is from Michaela and Liam's amazing wedding at The Gherkin in the City of London. They were getting married later in the day so decided to see each other before the ceremony. We all took a walk from their hotel through the deserted street of the city to The Gherkin. We used the surrounding architecture and landscape to capture some images of just the two of them before the craziness of the rest of the day. You can see more images from their amazing wedding by clicking HERE.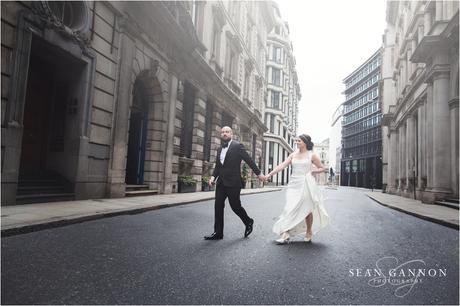 If you would like to see more of the weddings that I have photographed at The Gherkin, click one of the images below.
If you would like a brochure that details my coverage and album collections, complete the form below and I will be in touch very soon.