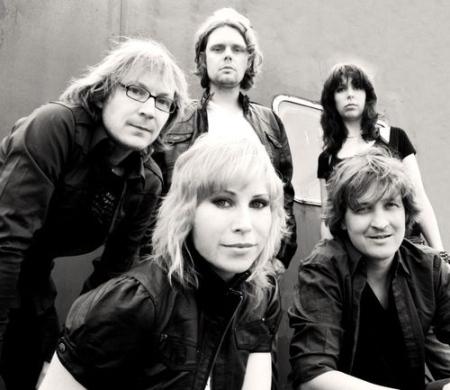 Dutch progressive alt.rock band The Gathering are about continuity. Lengthy atmospheric compositions are their forte and their new full-length has plenty of them. When the band offered the 11 minutes plus Heroes For Ghosts as a free download hopes for a memorable album were high. Disclosure lives up to its expectations. Norwegian lead singer Silje Wergeland laid down her vocals in Bergen. The music was recorded in Arnhem and Nijmegen, with guitar player René Rutte acting as producer.
The quintet goes for the grandiose and they might be accused of being Wagnerian at some points - drummer Hans Rutten knows quite a few scary drum rolls. The meandering I Can See Four Miles pretty much sums up what they stand for. The vocals are dreamy, a ray of light in the darkness. Conjuring up images of damsels in distress and with a healthy dose of sci-fi and dream references, Disclosure outshines its predecessor The West Pole. The quintet will hit the club circuit in early 2013.
The Gathering:
René Rutten: guitars, theremin, backing vocals
Hans Rutten: drums, backing vocals
Frank Boeijen: keyboards, (backing) vocals
Silje Wergeland: vocals
Marjolein Kooijman: bass, backing vocals

Disclosure is on Psychonaut Records. Buy it from the band's website. Full stream on bandcamp.com.
Tracks:
Paper Waves
Meltdown
Paralyzed
Heroes For Ghosts
Gemini I
Missing Seasons
I Can See Four Miles
Gemini II