Our full range of garden furniture will soon be arriving in store (at Sapcote Garden Centre), and online (at Garden Centre Shopping UK), and we want to kick 2014 off with a bang, and show you all of the fantastic ranges we have for this coming summer. From Rattan to Aluminium, Dining sets, to Garden Benches, we have all this furniture for you to buy online, at unbeatable prices, and some new ranges too.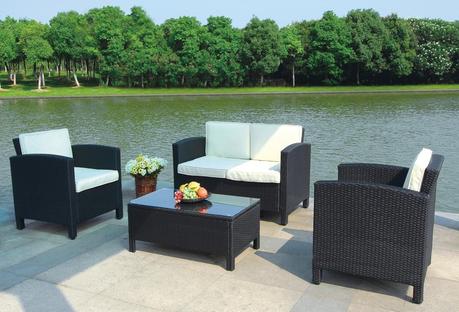 Whether you need a sofa set for your patio area, a family dining set for those long summer BBQs, or just a nice lounger to get some peace and quiet during the holidays, you can rely on Gardencentreshopping.co.uk to have everything you need, at really great prices.
And of course we still have many items on sale, such as the Orbital Chair, which we talked in more detail about here.
Rattan Furniture
As well as the usual rattan dining sets, loungers, and sofa sets, we also have a new range of reclining rattan, new for 2014 this range is of premium quality weave, 100% all weather (as is all of our rattan furniture), and supremely comfortable, giving you the option of reclining at your leisure. See more information on our rattan garden furniture in the categories below:
Cozy Bay Rattan
We are happy to announce that we are stocking Cozy Bay rattan furniture for another year. After the fantastic response from our customers last year, this premium quality rattan is returning to our stores, and we will be stocking an extensive range, including the Bahama sofa set, Chicago Sofa sets (in Black and 4 Seasons), as well as the 4 Seater, and 6 Seater dining sets in the Hawaii, Panama, and Sicilia. You can see our full range of Cozy Bay here.
Hardwood Furniture
We are no longer able to import the wooden furniture due to European import laws, however we still have a good range of wooden dining sets, and benches available. Buy yours now before stocks run out!
Winawood All Weather Furniture
This product (formerly known as Sandwich) is set to be a huge hit this year. The all weather Winawood™ material is very heavy duty, and gives you the wooden effect, but will never break down in any weather conditions, and will stay the same way for many years, similar to the longevity of rattan furniture. Keep checking Gardencentreshopping for when we are stocked with this furniture, or checkout winawoodfurniture.co.uk for more information.