Can you answer something for me? Because I can't quite figure it out.
Why have I never gone to the Fringe before? Like seriously. WHY?
This year I took the plunge and dived into the Fringe on my own with no idea if I'd sink or swim.
I spent 2 ½ days at the festival and crammed in a glorious amount of theater and comedy, mainly at the flipping fantastic Summer Hall (you could literally spend the entire fringe in there). Jeez Louise were the standards high!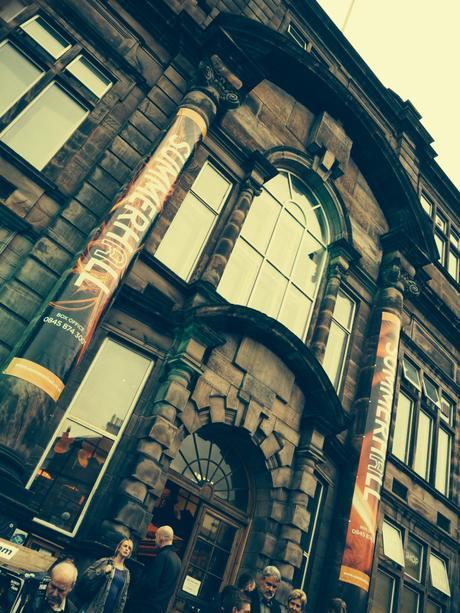 My home from home Northern Stage were based in here with some crazy-good shows (best of Edinburgh winner Key Change, oi oi! and my personal faves Five Feet in Front and Gods Are Fallen and All Safety Gone) and some thought provoking, not so crazy-good, but worth a watch shows like The Paradise Project (I'll probably grow to love that one in time).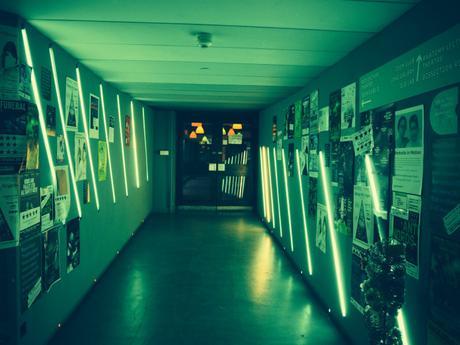 My mind was b.l.o.w.n. by Lungs in the Roundabout; I read the play a few years ago to use parts of it as an audition speech and knew I was on to something good – but you can never quite grasp the gravitas of something until you see it in the flesh: Lungs did not disappoint. It was hot and humid in that tent, I was hungover and barely awake but my god did that play keep my eyes and ears open and in the end my tear ducts too. Read it. See it if you can, please.
Another is-this-even-really-happening show was Antiwords, a Czech physical theater piece about alcohol culture in their homeland, though you could quite have easily placed it in Newcastle… Imagine, two slender framed women, one tall, one not, drinking (and by drinking I mean downing) at least 6-10 bottles of beer each in the space of 60 minutes. Kudos.
Summer Hall was also pretty shit-hot on their food game. I know you know that this was secretly why I kept going back to the same venue so much but shhhhh! Let's just pretend to everyone else that it was totally just for the theatre, not this shamazing smoked venison pastrami burger from Ròst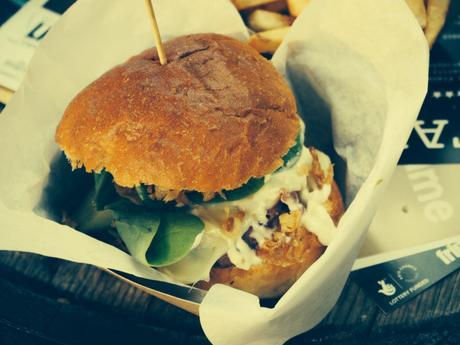 Or for the just as amazing duck rolls and simply fantastic rosemary fries. It was ONLY FOR THE THEATRE, got it?!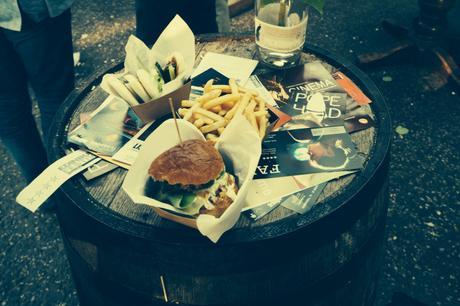 Tearing myself away from Summer Hall's marvelous food theatre, I managed to see my favorite Katie in Your Aunt Fanny a topical comedy sketch show that'll have you LOL-ing and OMG-ing to no end. Proud friend.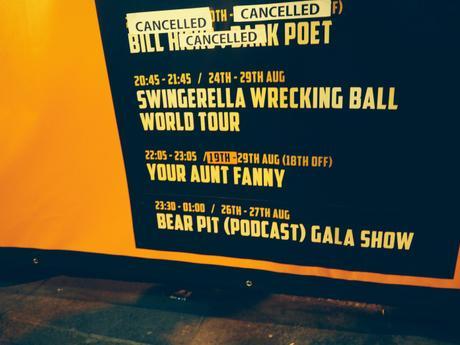 Not a bad little venue either!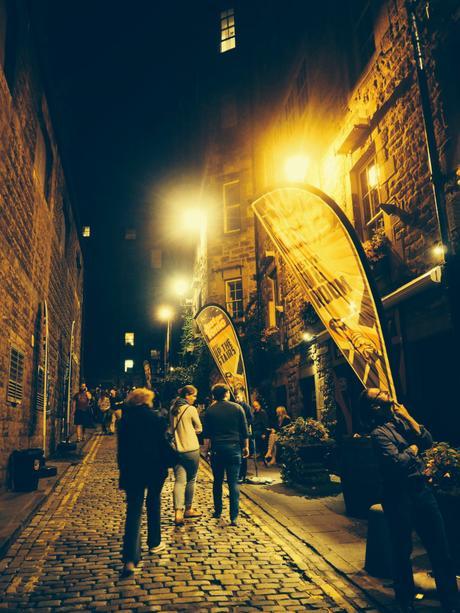 I saw the Fanny's on my first night after a good old catch up with some NYT lovelies, but as for the rest of the weekend, I had a lot of time to myself having took off to the fringe on a last minute whim and solo pilgrimage…
The journey took me on some strange paths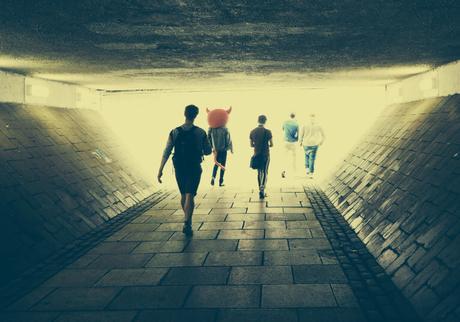 Doors were opened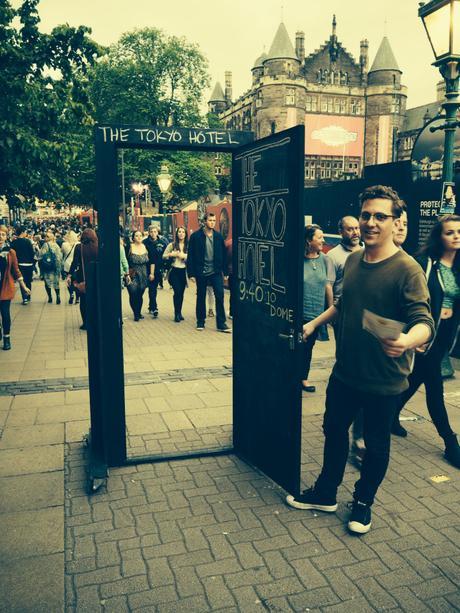 And buses were used in ways you've never seen before.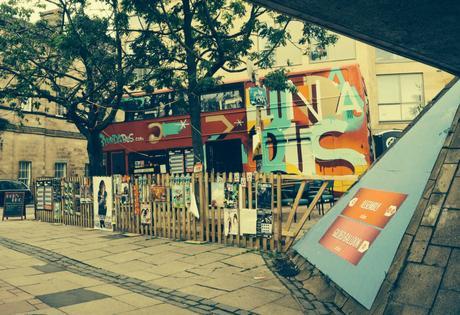 This particularly odd path (yes all of those images were taken on one route) took me to the Pleasance King Dome to see the unforgettable Blind Man's Song. For me, this is one of those that, after I'd seen it, reaffirmed everything I hope to achieve as an actor and theater maker; Lungs did the same in a current/topically important and simply damn good acting way, whereas Blind Man was all about the artistry, the connectivity between people and the beauty of sound and space.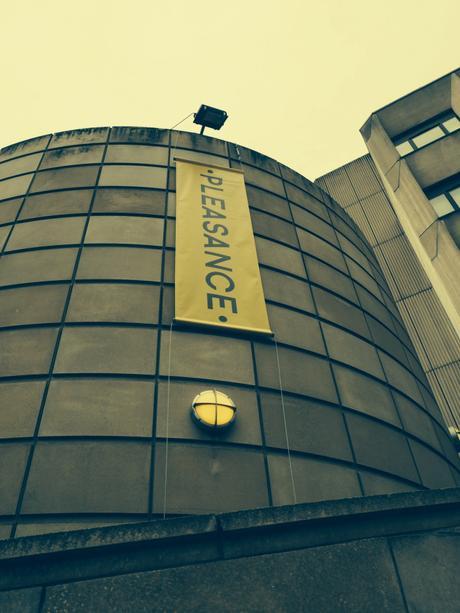 Then it was all about dat food, again. A girl's gotta eat!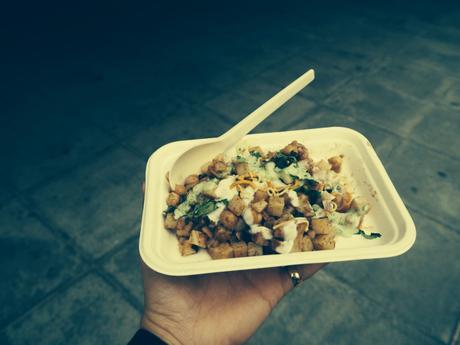 Admittedly, this may look interesting (my hopes were high after seeing the rainbow of a van) but it was pretty disappointing. Cold potato salad, basically. Should have gotten the chicken tikka damn it.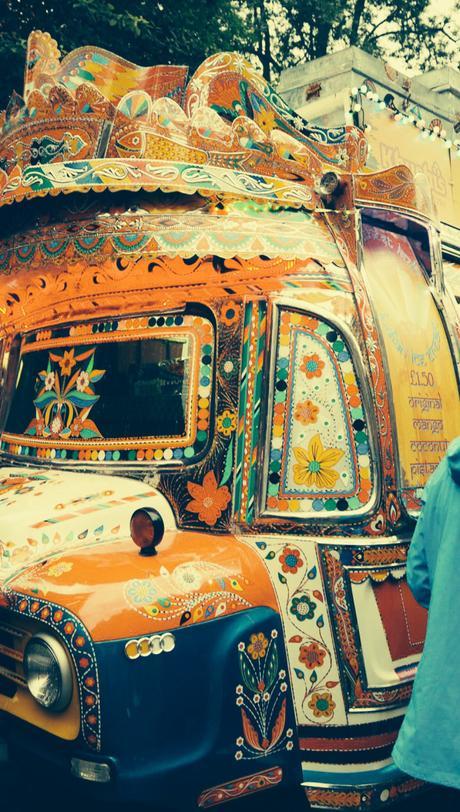 Remedy for getting over a bad (and expensive mistake) food experience? GO SEE SOME AMAZING SHOWS! Ok then, if you insist.
From discovering the Pleasance Dome, I then found the Courtyard and subsequently found the one and only Chris O'Dowd (oh my freaking god) stood less than 2 meters from me. In shock, I bought my show tickets, smiled a stupid smile at him, blushed and ran to catch the first one.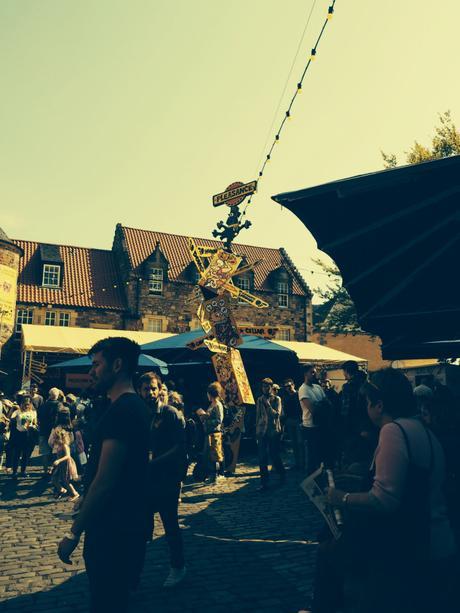 They should probably know that that sign post does not help at all. I asked around and scampered my way up to the Attic to catch the lovely Tessa Parr in The Soaking of Vera Shrimp. This one got hold of my heart and gave it a tight squeeze.
Though you might not imagine it, there was still room for a few more shows within those two and a bit days. Some fantastic first-time-fringes, surprisingly damn good student work and lots of quality time with a few beautiful friends.
I'm never crossing the Fringe off my bucket list, ever.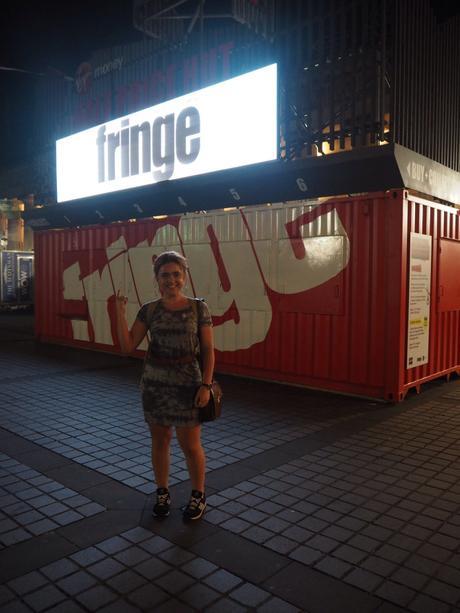 Tagged: arts, courtyard, culture, dome, Edinburgh, festival, fringe, live theatre, northern stage, physical theatre, pleasance, Scotland, summer hall, Theatre