Nearly two months ago I got off the bus, unpacked my bags and walked on clouds with 200-and-odd others through the glimmering doors of Trinity Laban and into our National Youth Theatre of Great Britain introductory induction.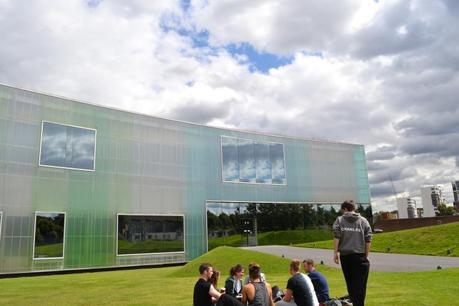 Quite easily the happiest, coolest and proudest group of people I've ever seen sat twitching and nattering and buzzing and laughing and then fell into silence (as-good-as-can-be-expected from a bunch of excited mostly-teenagers silence). The lovely NYT staff greeted and briefed us, told us the dos and don'ts and showed us the way to greatness by putting us all into nice little groups of 30 (ish); course assistants took over and we all got friendly – jobs a good'un.
Ladies and Gentlemen, boys and girls, weirdos and crazy people, let me proudly introduce you to the Freaks: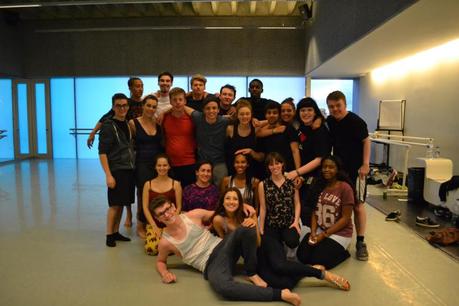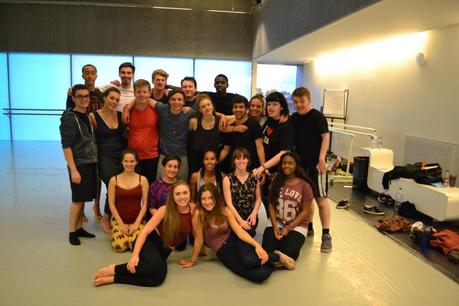 Aptly named by our very own Course 16 Director, Judy Browne: freaks of nature, nurture and knowledge that we call actors and theater makers. It's nice to be with your own people. And it's even better when you get to live with them too!
The majority of us inhabited the majority of the Macmillan Student Village in Greenwich, London. I've been to Bangkok, Paris, Rome, Riga, Berlin, Barcelona and a bunch of other amazing cities and I still love London the most. It's always too busy, a bit grimy in places and expensive but there just ain't no place like it. So what a bloody bonus that I got to live there for two weeks with loads crazies, as if it wasn't crazy enough without us.
Inhabiting halls with a load of crazy arty people is terribly good fun, an 11pm curfew however is not. But needs must when you have to get up early for class every day! Yeah right. I didn't get to sleep until at least 1 or 2am every night and woke up early the next day just fine. Me? Stay up late? No! Who gave you that idea? All I'll say is that socialising is important too. Hey, We even raised awareness for Motor Neurone Disease whilst being social!
A bunch of us got nominated to do the ALS ice bucket challenge so we did it together, in the cold, late at night with an audience, i.e. in style. I donated online to 'Ice Bucket Challenge for MND' on justgiving.com.
Whereas our nights were filled with social antics and a one-off iced water dousing, our days were filled with top notch actor training and attempting to succeed in the very specific, fine art that is balancing the space. Underlined, in bold italics for one reason: you have to keep doing it until you get it right, then you have to keep doing it anyway. We did loads of ensemble work like that, mostly just playing games together but in new exciting ways that meant working as an ensemble was paramount: epitome of the National Youth Theatre. We're stronger together, right?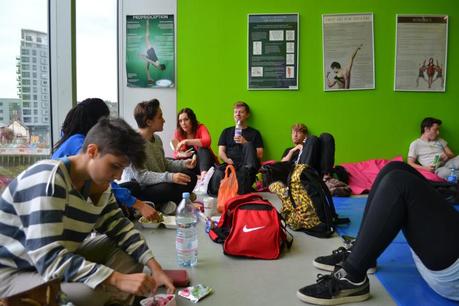 Gosh it's hard to put this all into words. There's just so much to tell! 21 Tibetans, Oscar winning deaths, learning how to walk, breathe and talk; singing "[Gary]'s riding on [his] pony", walking blind, being a wild boar, holding our arms in the air for far to long, trying to harmonise 'When this bleeding war is over', looking for animals in an art gallery, aiming a riffle, sliding and rolling our way into a heap whilst punching drunk, laughing because "this isn't RADA" and dancing because there was no place I'd rather be. In short; two weeks of organised, beautiful, chaos.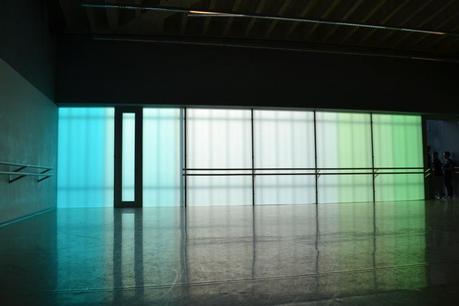 Somehow, on top of all that, we still managed to go to the theatre, museums, shop and wander about in the general direction of happiness.
The first show we saw was Dog Fight – a new musical about love during the Vietnam War; not my cup of tea but Southwark Playhouse was a great venue. Then I think the next show was Let the Right One in, however we were that busy I could be completely wrong!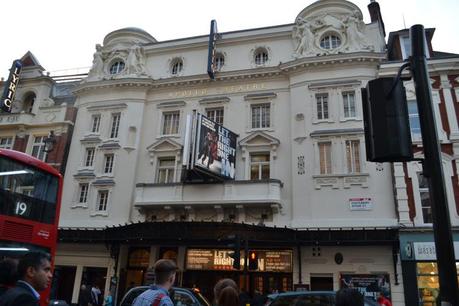 Now this was a show I could properly get into; an amazing production from the National Theatre of Scotland based on the Swedish film. Great soundtrack, cracking physical performances, a few frights and a moment that will make you hold your breath, never mind catch it.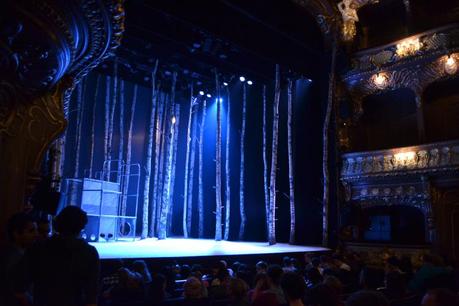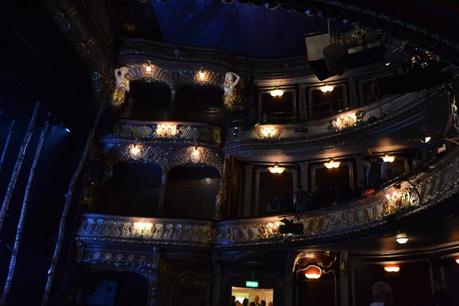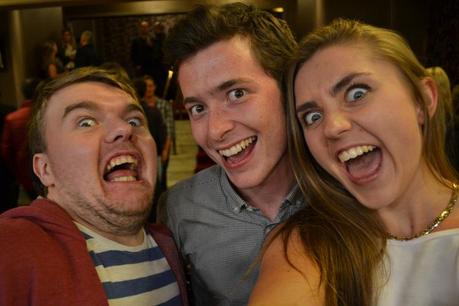 Vamping it up during the interval. Actors man, what are they like?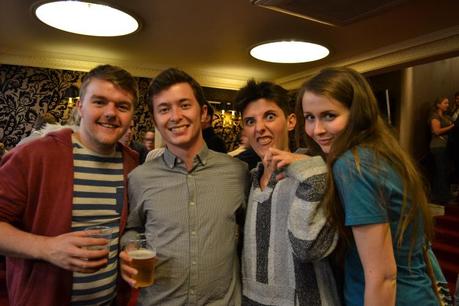 We ventured to the Tate Modern on a course outing on our almost-free weekend, which I think actually came before Let the Right One in, so yes, that now confirms I have no true recollection of the order of events during NYT. Smashing.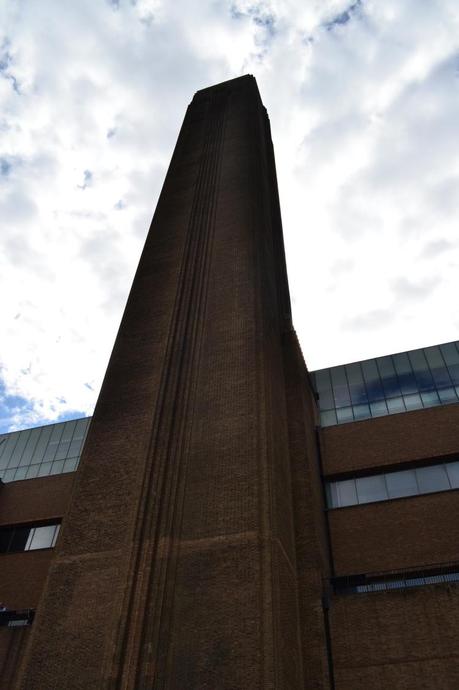 This venture was specifically to animal watch. It's hilarious how you go your whole life watching people not realising how animalistic we all are until someone tells you to look for animals in an art gallery. I saw a smashing turtle, she was about 92 with glasses and a walking stick. Try it next time you're out somewhere with lots of people, you'll find that we don't live in cities, we live in zoos.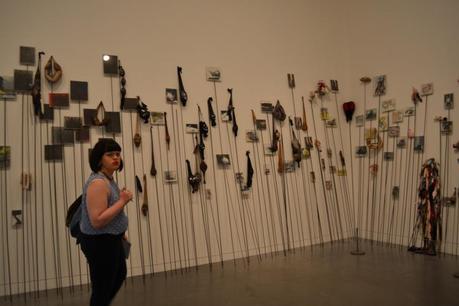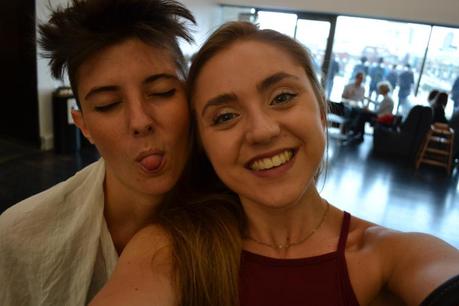 I'm channelling Cheshire cat here and Maddie's trying for a frog by the looks of it…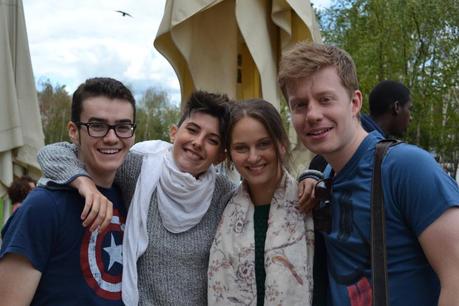 What a nice bunch of animals eh?
Our little pack of wolves then tootled off at feeding time, a few of us went over to Borough Market and I kid you not my mouth is still watering from all those aromas. I've never had such a difficult time deciding what to have for dinner!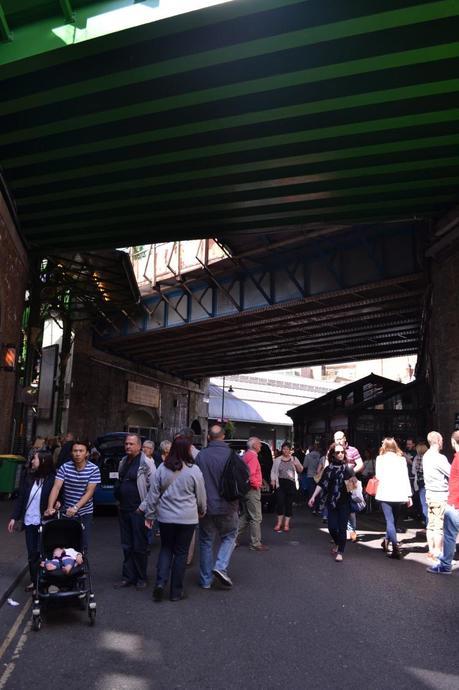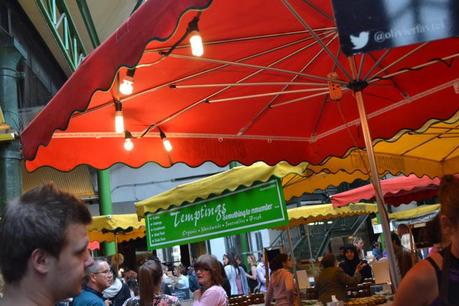 Miraculously I eventually picked a salted beef wonder, washed down with freshly made ice-tea and then shared some fancy-pants multi-flavoured macaroons out with my wolverines. Orgasmic, but not exactly animalistic…. Uh, raw beef anyone?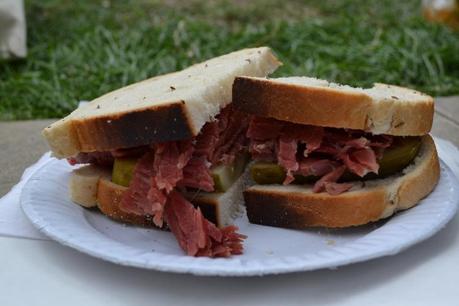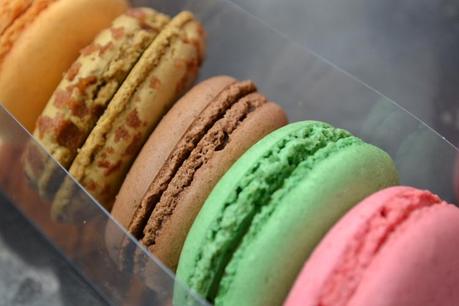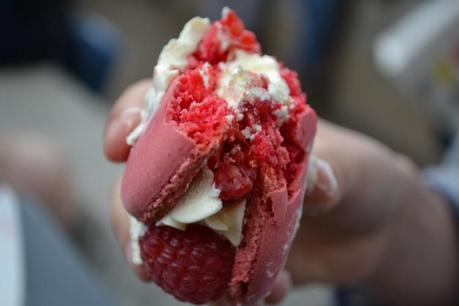 After a week living there I was already calling it home; imagine how depressed I'm feeling now? The NYT blues never truly go away. When we arrived back "home" from feeding someone had the absolutely knock-out idea to have a Course 16 duvet party in one of the flats which was a beautiful thing to behold. Bonding at its best! We may have also had a small outdoor choral singing session in the midst of that, but as afore mentioned I don't seem to have the mental capacity to remember the chronological order of anything further back than yesterday.
Bearing that in mind I also can't remember when we went to see The Woman in Black, but we did go see it and it was great – I think. I say great but I screamed and looked away so many times it was a little pathetic; if Aisha hadn't been sitting next to me to share in my grief I wouldn't have been able to cope.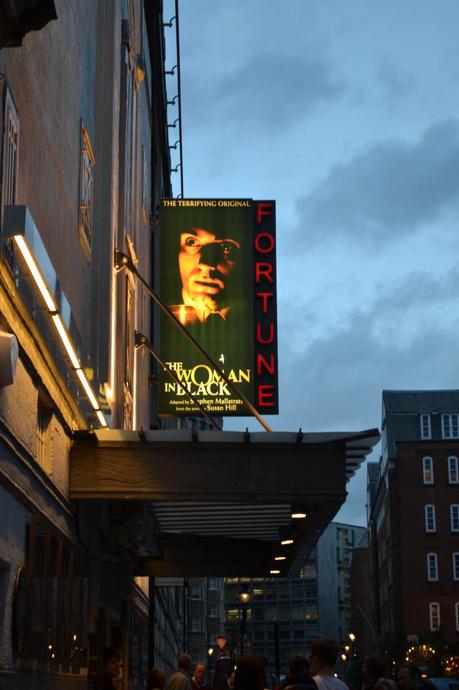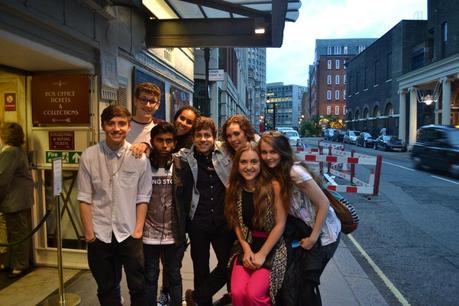 Slightly less terrifying and a hell of a lot more weird and wonderful was the National Youth Theatre's very own Epic Stages performance at the Barbican Centre. They created a very strange world of viruses, money politics and power over several floors of a very large building and did a pretty darn good job considering the amount of people involved and the time they had to make it. Plus, we all got to enjoy some canny bonding time looking out over the pond and prettiness of it all.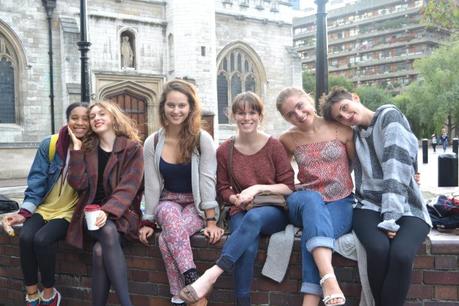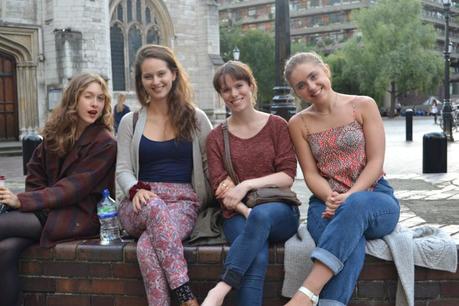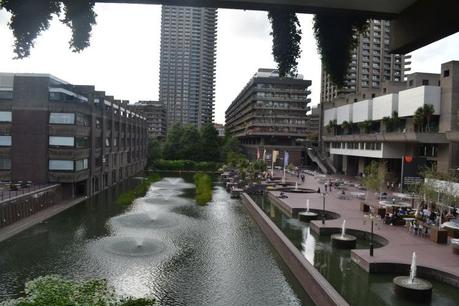 Quick general question – why have I never been to the Barbican Centre before? Like seriously, why? I should have been forced. It seems like such a wonderful little place.
Along with going to the Barbican it now seems, a trip to London isn't complete without a shopping trip round Covent Garden –  we did this too, but yet again I can't remember when. Probably on our weekend off. Oh wait, yeah that's it! Duh, idiot.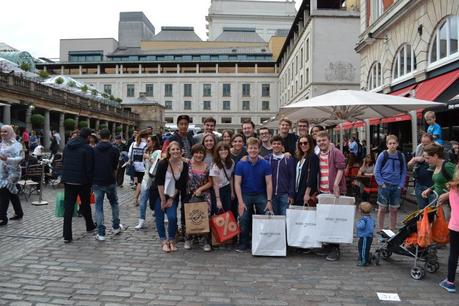 A force to be reckoned with, as observed by the little boy on the right.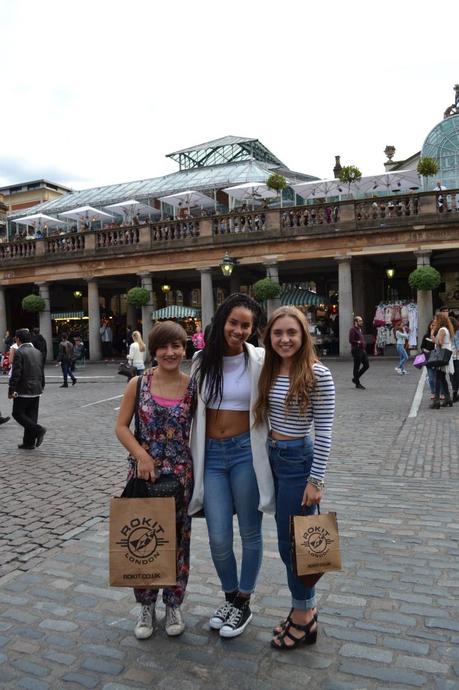 We ate, mooched, munched and wangled a free visit to the James Bond exhibition from one of the Lads (merci Georgie!). I learnt a lot of important things that day: master chef have a BUS that does VERY good burgers, it was a crime that I'd never been to Rokit vintage before and getting up close and personal with an Aston Martin is definitely as good as it looks.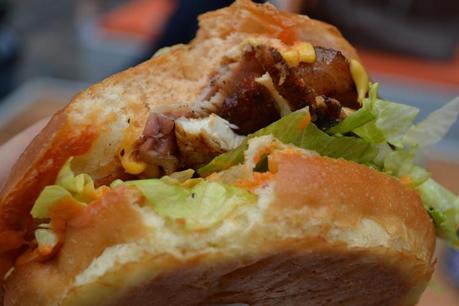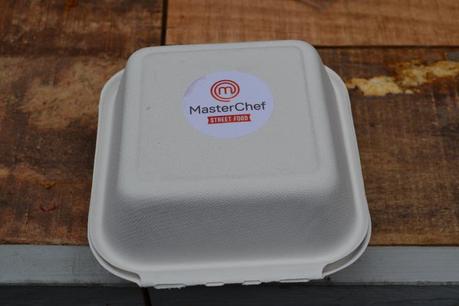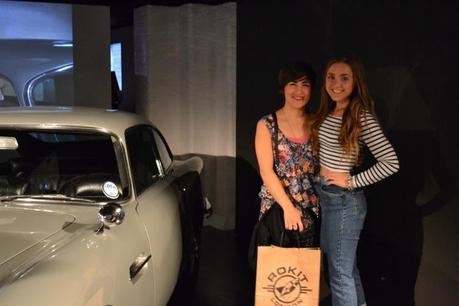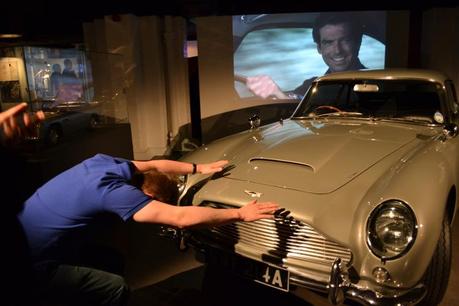 Now what else happened…. For goodness sake Jensen, get a better memory! Obviously we had lots of classes, we even did a workshop with the Assistant Director of Punchdrunk that absolutely blew my freaking mind and there might've also been a party or two, y'know – small scale social gathering to play charades…. *cough cough*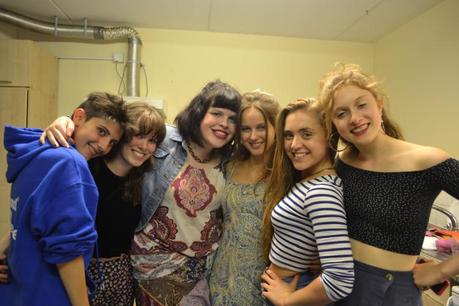 See, completely innocent! Say what? We've got alcohol eyes? Uh, we were being 'drunk' in a game of chirdaes…. The picture above is from our very last game of charades in fact, on our last night in Greenwich. End of an era for us all. What a ridiculously incredible, loving, motivating, inspirational, eye-opening couple o' weeks. I cannot thank my course mates, now bro's and sisters (you thought I was gonna say ho's there didn't ya? Cheeky) enough for being such supportive, beautiful little human beings, Judy and Josh for controlling us, finding our wild sides and making us proud to be ourselves and of course to the National Youth Theatre of GB, quite simply, for being absolutely mint.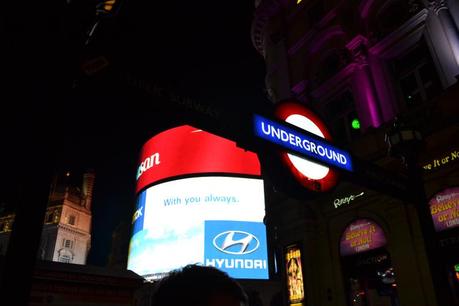 London, until next time.
Oh, and:
4 SQUARED.
Tagged: acting, acting course, Actor, animals, art gallery, Aston Martin, Barbican, Borough Market, burger, Covent Garden, dog fight, epic stages, food, Greenwich, James Bond, let the right one in, london, macaroon, master chef, National Theatre of Scotland, National Youth Theatre of GB, NTS, NYT, people watching, Rokit Vintage, Tate Modern, the woman in black, Theatre, training, Trinity Laban, workshops