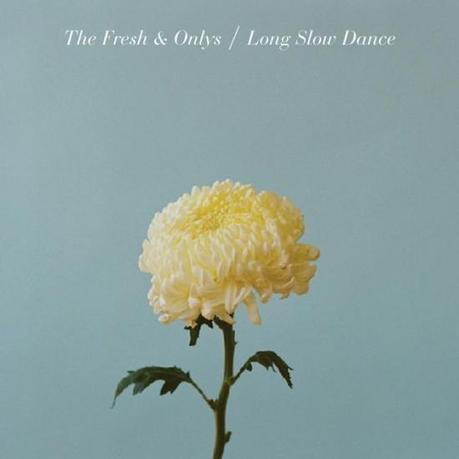 Identity is an obviously important factor for any or band or artist — it can make or break momentum with ease. With that in mind, when a group like The Fresh & Onlys (@freshandonlys) decides to alter and redefine who they are and what they produce, my interest is piqued. Although the San Francisco outfit haven't completly abandoned their fuzzy, scuzzy garage rock aesthetic, their fourth album,  Long Slow Dance, sees them peel off into different areas.
Clearly evident from their newest release, The Fresh & Onlys have embraced their fair share of mid-80′s English indie bands since 2010′s Play It Strange. The sound on the album is much cleaner, with a straighter, more direct approach and upfront shadowing of post punk and poppy new wave sounds. Here, the band sounds more like The Smiths than The Sonics. Clearly they aren't afraid to wear their influences proudly, but sometimes it feels more like a compromise to their own work than an homage to others.
Dont get me wrong, littered throughout the album are some pretty great tracks with fairly infectious melodies. Just listen to the album's title track and closer "Wanna Do Right By You" to hear examples of this. The overall quality of the record is good with efficiently executed ideas, while the cleaner, more well rounded sound seems to work in their favour. As with any band playing retrospective or "vintage" sounds, though, The Fresh & Onlys always run the risk of losing themselves to replication and folding themselves into other identities instead of reshaping their own. Had they mixed more of their previous sound into the mix alongside their new intentions, they may have blurred the lines further, creating a record with more dimensions and depth.
There's a healthy amount of well-made music to enjoy here, but there's still potential for this band to do more.