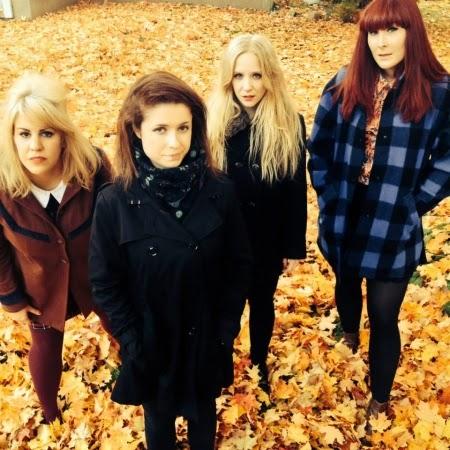 photo: Erica Pinto
Two Swedes, an American and a women carrying one of Her Majesty's passports have found each other in shared love for old school garage rock 'n' roll. After releasing their self-titled 2013 EP The Franklys are a back with their new single Puppet, a high energy track lead by surf guitar. The Mods are alive well and tearing it up in the Greater London area. Think Debbie Harry fronting the early Kinks.
The Franklys:
Jennifer Ahlkvist: vocals, rhythm guitar
Fanny Broberg: lead guitar
Zoe Biggs: bass
Nicole Pinto: drums
Puppet is released as a limited 7" single. Buy it from their website. Digital thru Amazon and iTunes.
Live dates:
05/08 Aces and Eights, London
05/12 The Old Blue Last, London
05/25 The Dublin Castle, London
06/10 Sebright Arms, London
06/17 Artrocker New Blood Festival, London
07/19 The Talk, Norwich
08/08 Strawberry Fields Festival, Heather