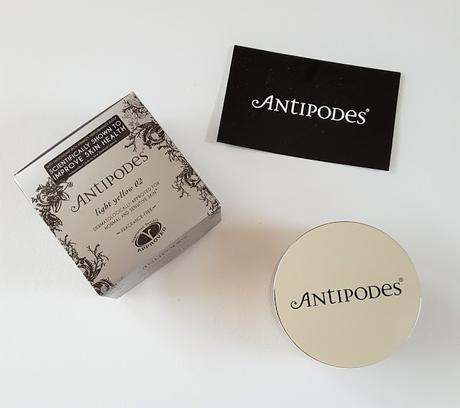 I was recently given the opportunity to trial the Antipodes Performance Plus Mineral Foundation. It's said to be great for sensitive skin, however I was a little concerned when I first received it as the first ingredient is bismuth. Bismuth is often blamed for causing irritation to sensitive skin.
In the interest of blog research, I bravely put aside my concerns and gave it a go. I applied the foundation, waited a few minutes and...nothing. Hmmm. No itching, no irritation, nothing. I had no irritation at all. Awesome! I've been using my Antipodes foundation daily for around three weeks now and have not had any irritation at all. Yay!
It comes with a twist top so that foundation doesn't go everywhere, brilliant idea! Does anyone else remember the early days of mineral foundation when twist tops didn't exist and you'd end up with powder everywhere?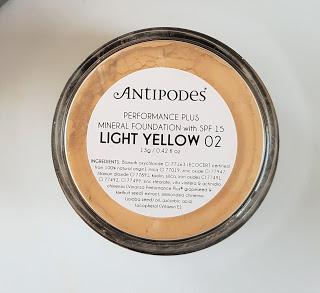 I wear the Light Yellow shade which is a good match for me. You can see all my color matches on the My Colour Matches tab.
Overall I'm really happy with this foundation and it's become one of my go-to products. It gives lovely buildable coverage. The coverage can be anything from light to full depending on how I apply it and how many layers I apply. It works beautifully as a powder over tinted moisturiser, evening out my skintone and covering what the tinted moisturiser doesn't. It works equally as well as a full coverage foundation, I apply two layers for full coverage that doesn't sink into fine lines or make my pores look huge. 
I've found that I don't need to use a finishing powder as it gives beautiful coverage, however a light dusting of Hourglass Ambient Lighting powder over the top is magic.
You can purchase Antipodes Performance Plus Mineral Foundation from David Jones for $44 or from the Antipodes website.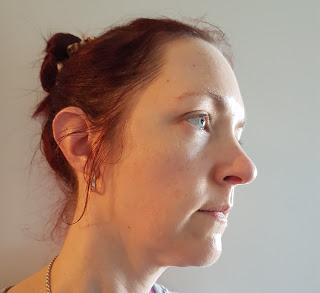 Naked face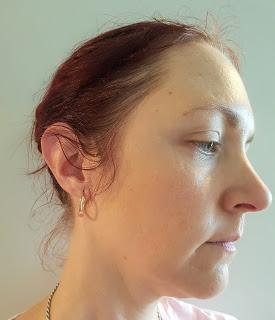 1 layer applied with a flat top buffing brush
Ingredients: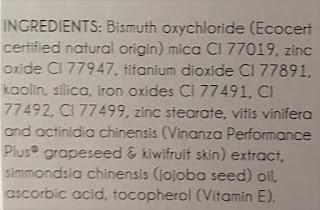 Note: This product was provided for review.