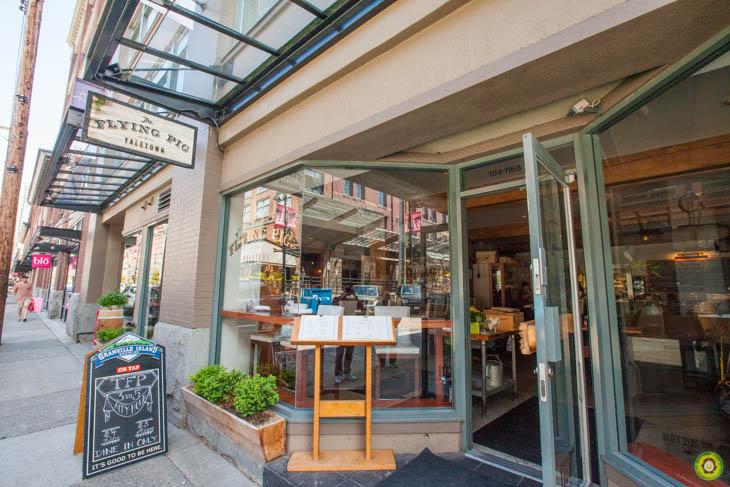 We've all heard of the good ol' condescending phrase, "When Pigs Fly!" Nowadays, if you ever receive those sharp words, tell him or her to shove it 'cos pigs do fly in Yaletown. Presenting… The Flying Pig!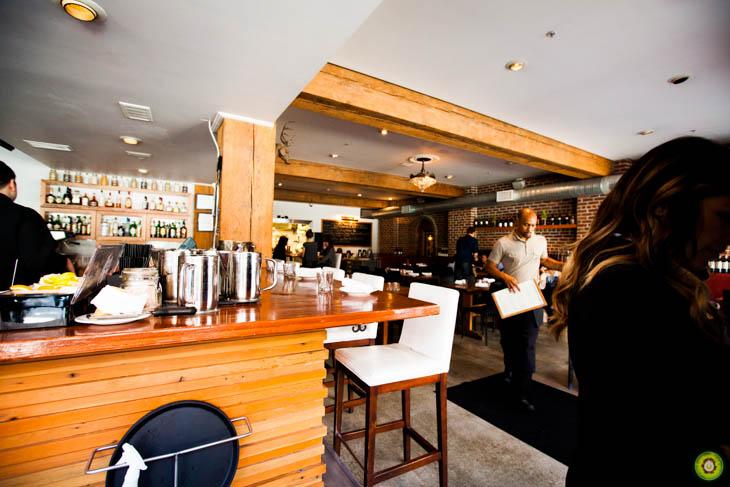 Inside the belly of the beast, there's a whole lot of wood and brick. Very rustic much like the food.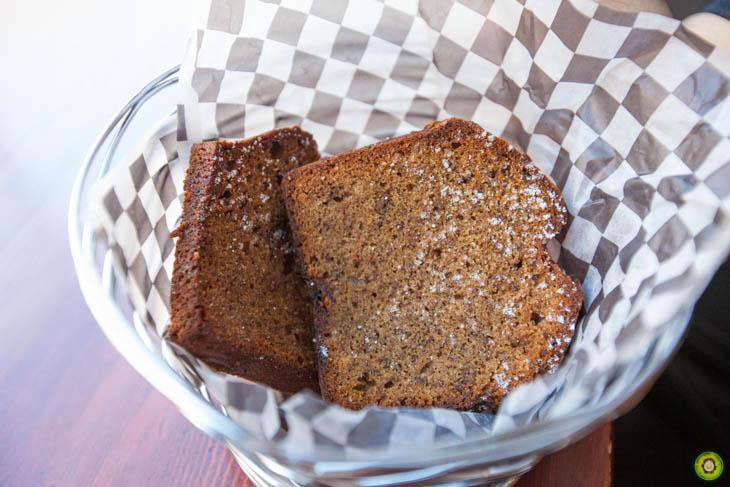 Some restaurants give you sourdough bread while others offer absolutely nothing 'cos they're not awesome enough. The Flying Pig stands out from the crowd by presenting diners with Banana Bread!
Granted, they weren't that tender and moist… but still an appreciated deviation from the norm.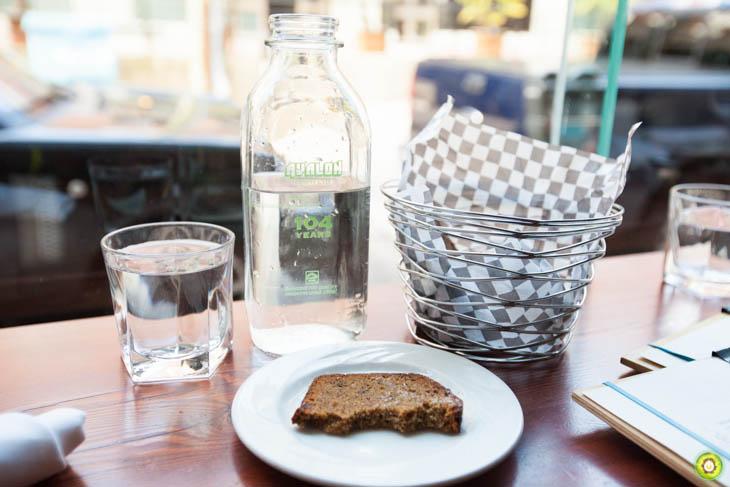 Haha, I liked how they gave us a recycled Avalon bottle of water. Why not just keep the chocolate milk in there, and give us that instead?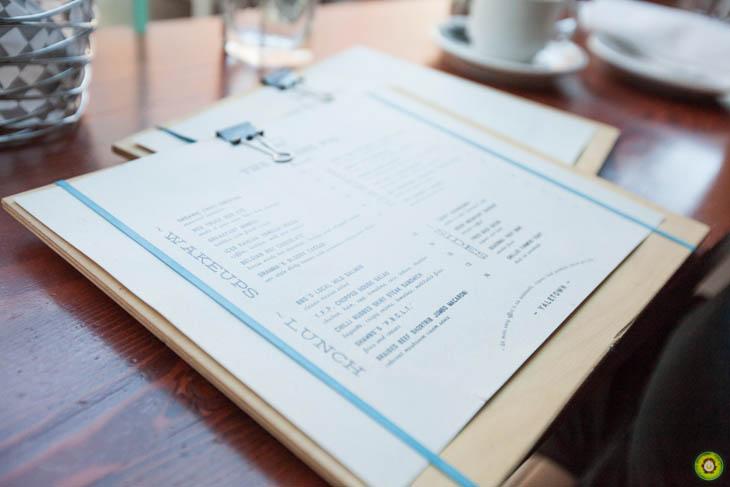 I wonder if these elastic bands ever snapped? Despite the stretchy hazards, the menu looked awesome. Loved the simplicity of both menu's appearance and dishes.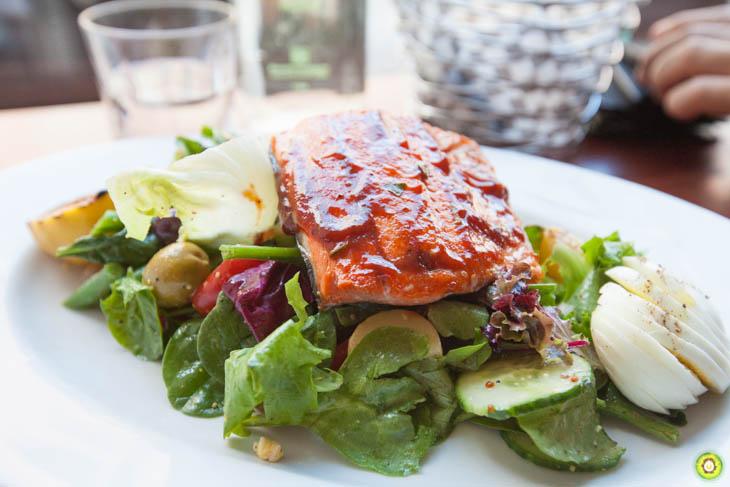 For the first time ever, I ordered a salad at a restaurant – whaaaat?! I got a Classic Nicoise Salad w/ BBQ'd Local Wild Salmon ($15) that's composed of fresh greens, cucumber, olives, tomatoes, a hard boiled egg and a roasted lemon.
Ultra fresh salad. The vinaigrette was great; it was more on the savoury side, but the lemon balanced it beautifully with its ass-kicking acidity.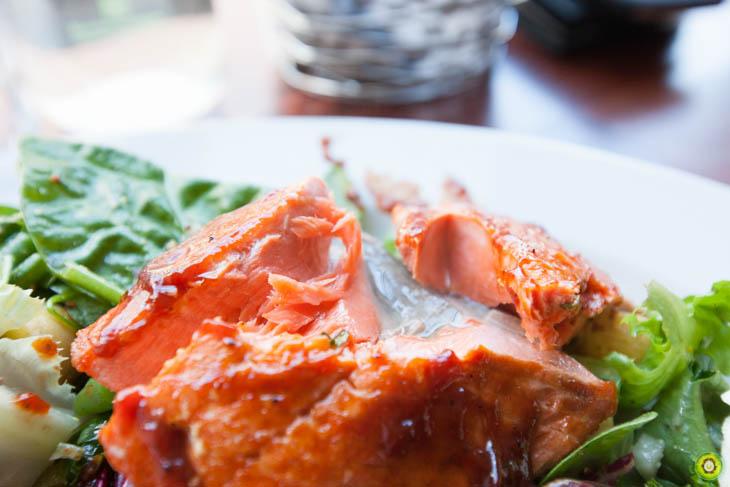 Compared to farmed salmon, wild salmon is much more lean since it does way more exercise. The farmed fish just float around and get fat. As a result, the salmon is less melt-in-your-mouth and has a meatier texture.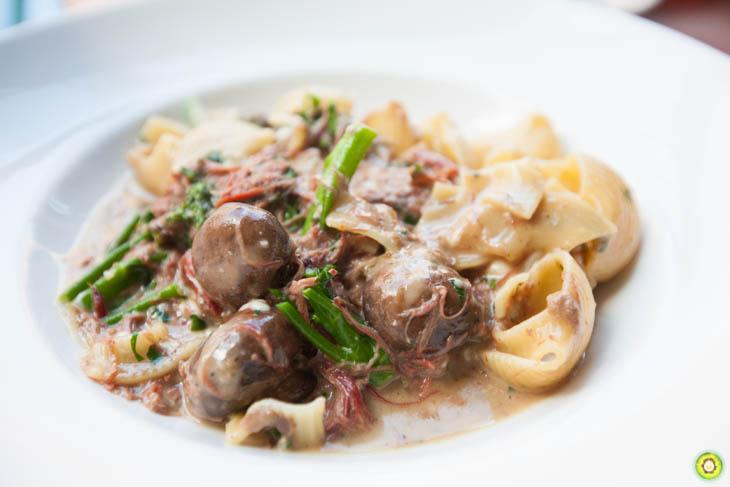 Fasha ordered the Braised Beef Shortrib Jumbo Macaroni ($14). I peered over at his plate and immediately wondered, "where's the rest of the shortrib?" Those little strands just won't cut it for me.
Nevertheless, the flavour from the cabernet mushroom cream sauce definitely made up for lack of beef. But what's still missing from this picture?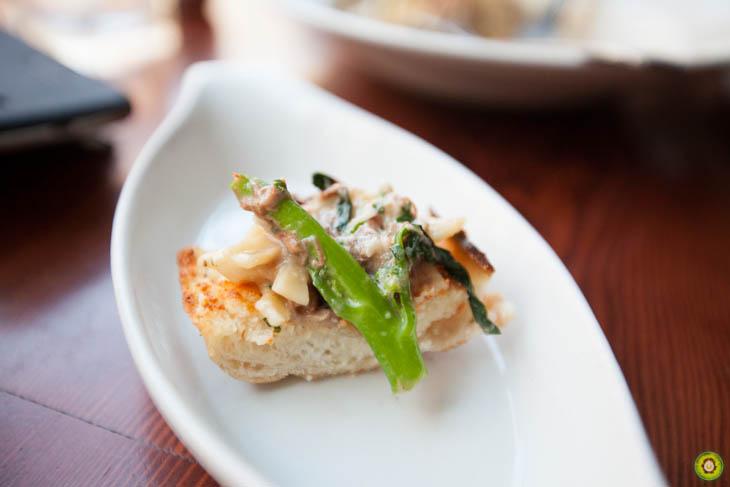 Garlic bread. How else are we supposed to fully enjoy that delicious sauce? With a dish like this, some bread for dipping should come standard, not as an open kitchen item for $2.
Final Bytes
Great place for brunch/lunch!
Conveniently located near the Yaletown Canadaline station
Happy Hour Menu for appetizers goes from 3pm-5pm every day
Foodobyte's Rating

---