Hey ladies, hope things are going great. I am back again with another jewelry post. By now, you might have come to know about my addiction to necklaces. This time also I have got some very cute neckpieces from BornPrettyStore. However as compared to my last necklaces I wanted to keep these simpler and daintier.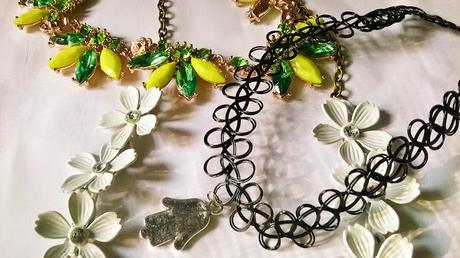 About BornPrettyStore Jewelry & Accessory:BornPrettyStore is your one stop destination to shop casuals, formals, partywear, jewelleries, accessories and makeup in attractive discounted rates. I have shopped from the Jewelleries section, and they have a wide variety of jewelry pieces varying from nose studs, earrings, rings, bracelets & necklace sets. The price can vary from 99 cents to $45. It is very easy to find out your choice of jewelry with a lot of filtering options on the basis of popularity, price, type of jewelry etc. It makes your shopping experience easy and smooth. The processing is also pretty fast and best is the option of free shipping throughout the world. Now who ships free nowadays?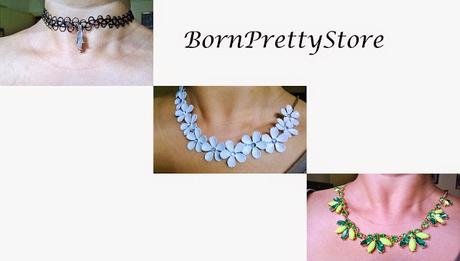 My Haul:This time I have selected 3 necklaces, 2 very cute and colourful pieces and one a very stylish one.
The 1st necklace is Vintage Elastic Necklace Short Pattern With Different Pendants Necklace. This is a no-fuss piece of jewelry which does not require any opening of hooks. It is one of the cutest neckpieces and I am sure will look very nice on teenagers and young girls.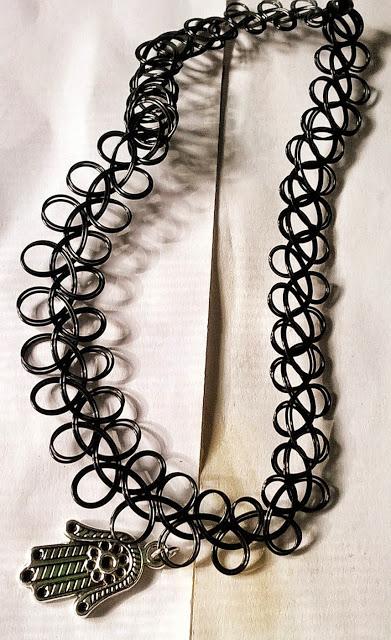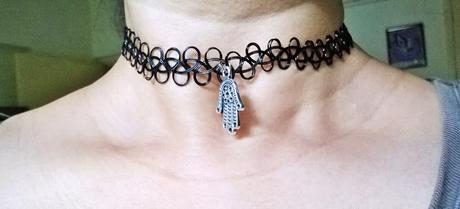 The 2nd necklace looks very simple but once you wear it, you can actually enjoy its real beauty.It is the Necklace Vintage Elegant Camellia Flower Rhinestone Design.The white flowers look very beautiful against the skin. I will choose a summery cotton dress to go with this cutie.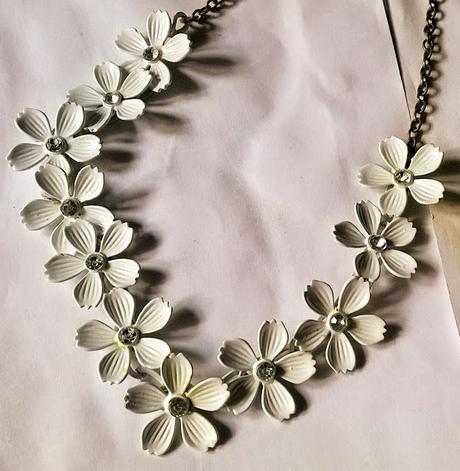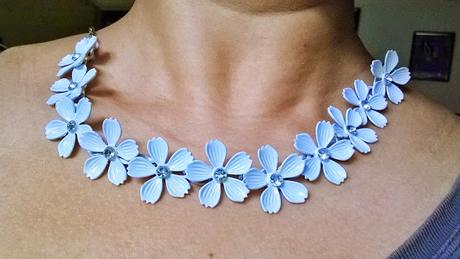 The 3rd necklace is the Bright Color Metal Necklace Pretty Crystal Flower Elegant Detachable Collar Necklace. It is one of the prettiest necklaces in the whole store and also the fastest selling. I like the combination of dark green and light green rhinestones. It can be worn with ethnic wears as well.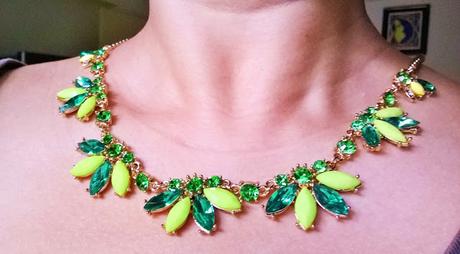 As always said, shopping with BornPrettyStore is a cakewalk. The store is full of amazing offers and you get your choice of products in the best deals. Be it cute studs, or statement vintage pieces, BornPrettyStore has everything for you. The navigation is easy and you can filter the products through various heads like price, popularity etc. Shipping takes just 15-20 days to India and is very smooth.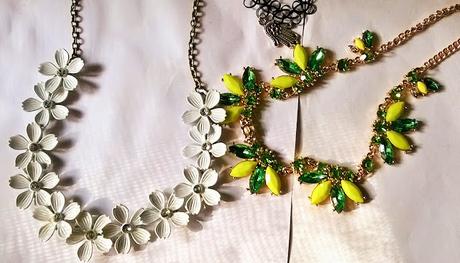 Have you shopped from BornPrettyStore Jewlry & Accessory section? It is very easy, and not only that, here is a discount code just for you to shop from the store.  Coupon Code: 

JHMT10