I found a snowdrop living in the streets last week.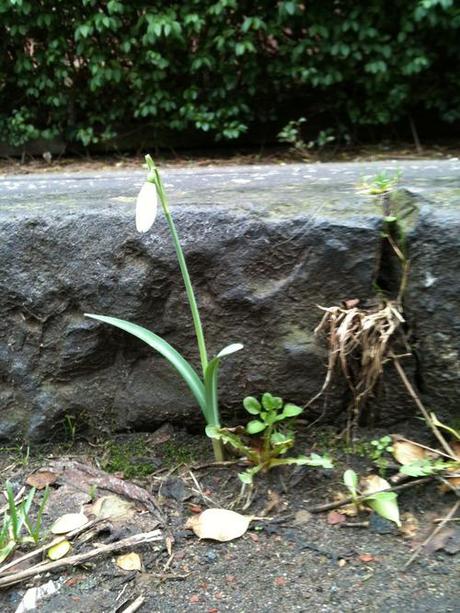 Self-seeded snowdrop in the bad streets of Glasgow. Photograph: David Wong
I associate snowdrops with woodlands and parks, colonising under the canopy of grand old trees with a gentle but determined zeal - not with the lone warrior toughing it out by the roadside in the middle of Glasgow. It was a good reminder of how hardy these bulbs are and a good counterpoint to the big story last week about a rare snowdrop with yellow markings that sold for £725.
That story brought to mind the late Christopher Lloyd.
Collecting snowdrops is quite a mania with galanthophiles, whose ability to bore can only be compared with that of hellebore bores.
I bow to very few people in my plant geekery, but the 'mania' that turns the very object of desire into a commodity seems self-defeating. The price was down to the rarity rather than how good a plant it was.
There are very many good garden snowdrops that are different from the common species, Galanthus nivalis, and which you can (afford to) enjoy for the sake of the plant itself. Galanthus 'S. Arnott' is my personal favorite. The closed flowers are the shape of chubby teardrops and the whole plant is like somebody has subtly turned the volume dial up a little on the usual species.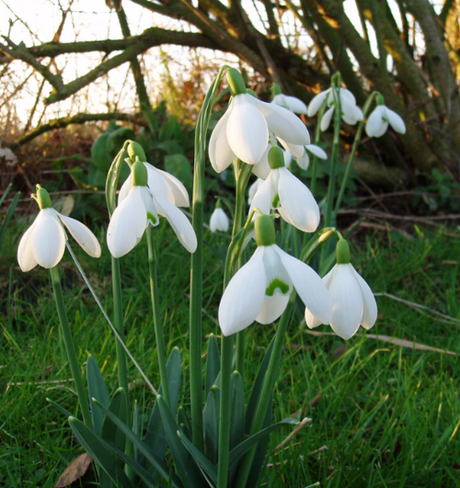 Snowdrop. Galanthus 'S.Arnott'. Photograph: Amanda Slater/Creative Commons
Whilst I'm sure that the record-breaking 'Elizabeth Harrison' snowdrop itself is a sturdy plant, I hope the annual tradition of ever higher prices for a snowdrop bulb doesn't fuel an echo of the Dutch tulip mania in the 17th century when growers would deliberately go for flowers infected with the tulip breaking virus because of the streaky colours it produced.
Give me a gutter-living snowdrop and its street smarts any day.
Permalink | Leave a comment  »