Press Release: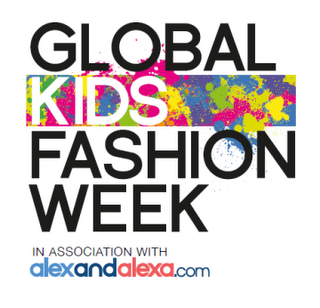 Kids Company founder Camilla Batmanghelidjh, and Alex Theophanous, founder of global style destination for kids, AlexandAlexa.com, announced the first ever Global Kids' Fashion Week that will take place in March 2013.
As a finale to the fashion week season, Global Kids Fashion Week (GKFW) will cast a spotlight on premium kids' fashion, from both established designers as well as emerging names. Runway shows and performances, informative exhibitions, industry talks, and playful activities will all occur over the three-day schedule. All ticket sales proceeds to the public show will be donated to the Kids Company Charity.
The schedule features two main shows – an exclusive media event showcasing the latest AW13 trends from the world's leading labels and a second ticketed event in aid of Kids Company. The second show is open to the public and will showcase current season (SS13) looks from AlexandAlexa's brand portfolio.
The event will also include a mix of fun activities for children and parents, with workshops from the V&A Museum of Childhood, a performance from the London Children's Ballet and an interactive bloggers lounge.
GKFW aims to educate and inspire people about Kids' fashion – celebrating how this specialist category has thrived and evolved over the past five years. The event is sponsored by AlexandAlexa.com, the global style destination for kids, who have played a major role in the growth of this market. Alex Theophanous, founder and CEO of AlexandAlexa.com says: 'Kids' fashion is playful, fun and innovative – we all believe it deserves its own dedicated platform. Which is why we are so proud to be supporting the very first Global Kids' Fashion Week. With this event, we aim to put children's fashion on the map worldwide'.
To announce Global Kids' Fashion Week, Alex Theophanous was joined on stage by  Camilla Batmanghelidjh, founder of charity Kids Company, a cause that supports vulnerable inner city children in London. A public fashion show will take place during the Global Kids' Fashion Week with all proceeds going to Kids Company.

Who are AlexandAlexa.com?AlexandAlexa is the global style destination for kids, offering over 200 premium brands spanning fashion, toys, sports and lifestyle.The site launched in October 2007 by husband and wife duo Alex Theophanous and Alexa Till. With two children under the age of five, the pair loathed the stress of family shopping trips. To access the world's best kids collections without having to hit a high street, they created an online shopping destination for parents. Five years on and the company has exceeded all growth expectations and is a true global player with a thriving customer base in over 100 countries.
Global Kids' Fashion Week
What will happen at the event?
·

  

Show 1: An exclusive runway show for press, industry figures and VIP clients/celebrities, children will model the latest designer looks from the Autumn/Winter '13 collections. 
·

  

Show 2: A private runway show for media and industry figures featuring emerging and new talent in children's fashion design.
·

  

Show 3:  public runway show and performance showcasing current Spring/Summer '13 trends. A ticketed event with all proceeds from tickets sales donated to Kids Company.
·

  

A stylish bloggers' lounge will be open throughout the event with access to rails of featured samples. Here, attendees, big or small, have the opportunity to interact with the product, style up their own looks and use the equipment to blog/tweet/instagram directly from the event. They will also be encouraged to review the designs they have seen during the shows.
·

  

There will also be installations and workshops by the V&A Museum of Childhood in the ante-room throughout the duration of the event.
·

  

Full schedule to be released closer to the time.