Washington State's first Chick-fil-A opened three weeks ago. And it's still going strong!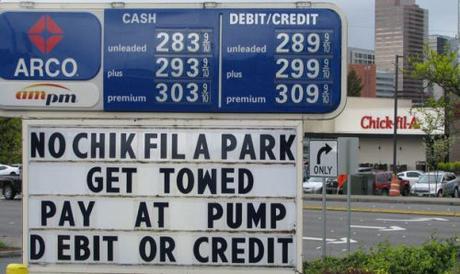 KIRO Radio photo
MyNorthwest.com: Most restaurant openings cause a splash, maybe a little extra congestion, and then die down. But not the Chick-fil-A debut.
The restaurant opened its doors nearly three weeks ago near one of Bellevue's busiest intersections. The lines to grab a chicken sandwich are still causing massive traffic delays.
Drivers are sitting through two or three light cycles. Customers are parking in businesses nearby. An attendant at the AM/PM across the street says she's calling a tow truck at least 15 times a day to get people out of her lot.
Bellevue transportation engineer Mark Poch says it's caused quite the problem. "The volumes through that intersection have gone up by about 10 percent," Poch said. "Now, it doesn't sound like a whole lot, but it doesn't take a whole lot on a big intersection like that to cause additional congestion."
From about 10 a.m. every day until after the afternoon commute, 116th Avenue NE and NE 8th Street are jammed. The I-405 northbound off-ramp to NE 8th Street is slammed. The city has closed turn lanes to manage the congestion. I even witnessed one rear-end accident because of the traffic.
The restaurant is pitching-in, even paying Bellevue cops overtime to manage the traffic. "We meet with them weekly," Poch said.
Poch is hoping this will all blow-over soon. "We've noticed the volumes have been going down and transactions at Chick-fil-A have been going down, but they have not reached as far down as we think that they will," he said.
It could be a while before all the chicken congestion goes away. "To get to normal, it can take up to 5 months or a little bit longer," Poch said.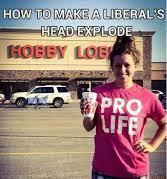 DCG