A daily documentation what's we've seen, want to see and aren't even trying to see at the 2011 Toronto International Film Festival.
FRIDAY, SEPTEMBER 16, 2011
We wish we were seeing: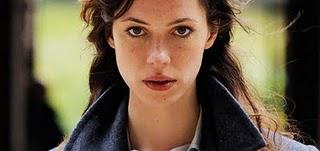 THE AWAKENING - Set in 1921 England when modern science was flourishing, hoax debunker Florence Cathcart (Rebecca Hall) is sent to a boarding school to explain sightings of a ghost child, but while there, she's forced to rethink her scientific research, developing into a story that hints at traditional ghost stories. (6:30 p.m., Roy Thompson Hall)
YOU'RE NEXT (Emily) - I still haven't gotten the chance to catch this Midnight Madness fave. What makes it worse is I keep hearing THE BEST things about it from fellow TIFF-goers. They say it's pretty campy, which in my world is a synonym for must-see.
Also playing...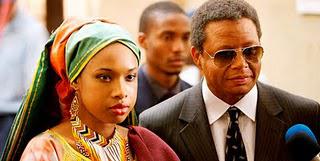 WINNIE - A biopic of Winnie Mandela starring Jennifer Hudson as Winnie and Terrence Howard as Nelson Mandela. (9:30 p.m., Roy Thompson Hall)
TYRANNOSAUR - A violent alcoholic finds the hope of redemption in a Christian thrift shop worker. However, as their relationship begins to build, her own dark past is revealed. (6:00 p.m., Visa Screening Room)