A daily documentation what's we've seen, want to see and aren't even trying to see at the 2011 Toronto International Film Festival.
TUESDAY, SEPTEMBER 13, 2011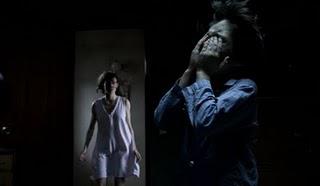 Photo: Universal Pictures
We're seeing:
INTRUDERS (Michelle) - From the director and writer of 28 Weeks Later, psychological drama meets horror in this film, as childhood fears of "intruders" rattle a family. (4 p.m., Scotiabank Theatre 1)
We wish we were seeing: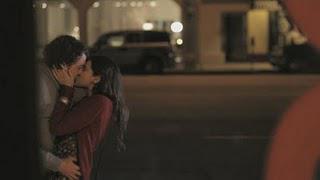 Photo: Paramount Pictures/Indian Paintbrush Productions
LIKE CRAZY - A picture-perfect, intense and pure love gets torn apart. Anton Yeltchin and (6 p.m., Ryerson)
ALPS - We've been waiting for it. From the director of Dogtooth comes something even darker: the story of a service that stands in for the dead. (7:30 p.m., Isabel Bader Theatre)
THE MOTH DIARIES - A teen vampire BFF movie directed by Mary Harron, the director of the awesome American Psycho movie. (10 p.m., Isabel Bader Theatre)
Also playing...
PEACE, LOVE & MISUNDERSTANDING - Katherine Keener, Jane Fonda and Elisabeth Olsen star in this "heartfelt comedy" about a recently divorced woman who takes her teenage kids on a trip to meet their long lost grandma. From the director of Driving Miss Daisy and Mao's Last Dancer. (6:30 p.m., Roy Thomson Hall)