Each week, the Filles bring you some of our favourite films finds of the week - news, reviews, features, interviews, tweets, new releases, etc. - just in case you missed them.
REEL GREAT READS
The top 10 badass line deliveries by movie ladies (IFC News) - Because we love when women are badass.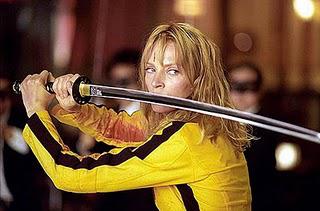 75 Years of Pinewood Studios (The Guardian) - A retrospective on the 75th anniversary of the British film studio where iconic films from the late '30s to present were staged and shot, including The Red Shoes, Bonds, Batmans and more. Bonus: The Guardian's original review of Black Narcissus, also filmed there.
George Clooney talks Batman & Robin (Total Film) - "It was a difficult film to be good in." A short, honest (but funny) read.
Hollywood Eyes Fate of Copyright Law (Variety) - According to a 1994 law in the States, some films can be revoked from the public domain. Just think of what that means for adaptations. Which is why a group of orchestra conductors, educators and homevid distributors are challenging the law in courts next week. Yes, a bit of a dense read but very interesting.
Eyesore Cinema declares October 15th Video Store Day (blogTO) Now that all the Blockbusters in Canada are closed and Netflix has officially landed, videostores seem to be going the way of VHS. And we're highly depressed about it. So when we heard that one Toronto's own, the awesome Eyesore Cinema, was trying to organize a day to celebrate the survivors, we couldn't have been happier. OCTOBER 15TH!
WEEKEND WATCHES
Dream House - Part mystery, part ghost story, part psycho-thriller. Starring Daniel Craig in the lead alongside Rachel Weisz and Naomi Watts, this film follows a couple who've just moved into a house not knowing that a brutal murder took place there several years prior. As spooky things start to spiral, so seems the sanity of Craig's character.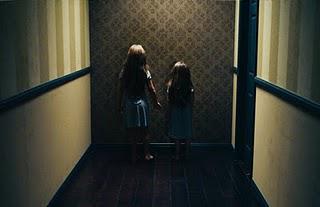 Photo: Universal Pictures
What's Your Number - We think Anna Faris is hilarious. And so was The House Bunny. So, we don't care that this sounds like Ghosts of Girlfriends Past speed-dating style; we're still going to see it.
George Harrison: Living in the Material World - Although it's not a weekend release, we're really looking forward to Martin Scorcese's biopic of "the quiet Beatle" airing on HBO this week.
TRAILER OF THE WEEK:
John Dies at the End
A trippy, sci-fi horror with alternate realities, gory murders and creepy, crawly hybrid-monsters. This. Looks. So. Good.