Each week, the Filles bring you some of our favorite films finds of the week—news, reviews, features, interviews, tweets, new releases, etc.—just in case you missed them.
REEL GREAT READS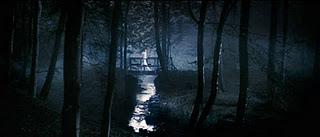 The 13 Best Recent Indie Horror Movies to Watch at Home on Halloween (IndieWire) - If you

'

re still looking for more Forgotten Frights, we recommend IndieWire

'

s picks, covering some of our own faves plus others.
Why do horror filmmakers lose their edge as they age? (A.V. Club) - This piece ponders why horror heavyweights like Craven, Carpenter and Romero's most recent films pale next to their earlier work. (And let

'

s just say we find it hard to disagree.)
Like The Best Zombies, VHS Just Won

'

t Die (The New York Times) - A fresh perspective amid the booming 3D and HQ age: VHS still has an aesthetic edge in the horror genre.
9 Movies That Prove Shakespeare Is Cool (NextMovie) - With Anonymous out this week, NextMovie reminds us of other amazing Shakespeare-inspired films. Because let me tell you, Shakespeare is cool.
WEEKEND WATCHES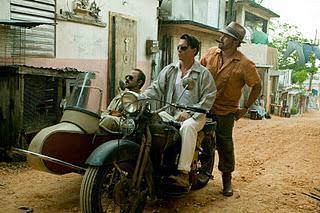 Photo: Peter Mountain
The Rum Diary - Johnny Depp takes on another role as famed-journo Hunter S. Thompson. Needless to say, it looks insanely surreal.
Martha Marcy May Marlene - One of our fave films at TIFF this year about a girl making her way out of a cult. And it stars the only Olsen sister who can act.
TRAILER OF THE WEEK:
ParaNorman
A zombie-apocalypse horror for kids? Cool.