REAL GREAT READS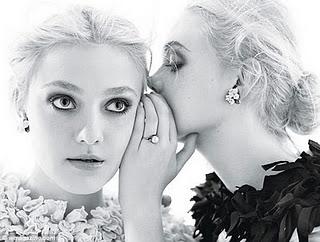 Sister Act (W Magazine) - If you love the Fanning sisters (and we do), you'll enjoy this Q&A with them, chatting about watching the original Family Feud, fashion and Dakota buying her first couch. Plus, amazing photos.
Kermit & Jason Segel beg for Amy Adams (Deadline) - More of a real great watch than read, here's the original video of Jason Segel and Kermit asking Amy Adams to join the cast of The Muppets.
How Super Mario Bros. Went Awry (IGN) - We all know it sucked. Here's why.
WEEKEND WATCHES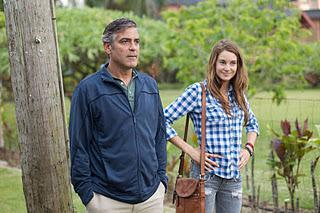 The Descendants - Did you know that this dramedy was written by Dean Pelton from Community (Occupy NBC! Occupy NBC!)? And if that's enough to suck you in, Matthew Lillard is in it! Oh, and some guy named George.
The Twilight Saga: Breaking Dawn Part 1 (Emily only) - Don't judge, okay! The books are an immortal guilty pleasure and I like Rob Pattinson's face (Team Edward!). Although, Taylor Lautner's is looks doggone sexy too this time around. Yes, I already went to the midnight screening. Okay, you can judge.
TRAILER OF THE WEEK:
W.E.
How did this Madonna-directed drama get such scathing reviews when the trailer is so amazing?