Each week, the Filles bring you some of our favorite films finds of the week—news, reviews, features, interviews, tweets, new releases, etc.—just in case you missed them.
REEL GREAT READS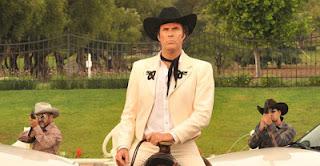 Interview with Will Ferrell (A.V. Club) - This one's for the Will Ferrell fans. He speaks mostly about about Casa de mi Padre, but also crappy beer ads and bad acting done well. And butts.
The Lord of the Rings: seen the movie, read the book? (The Guardian) - Have you seen The Hunger Games yet? Did you read the book first? The Guardian turns the questions to The Lord of the Rings and the upcoming Hobbit movie. Does it really matter if you read the book first?
Orwell's '1984' Getting New Film Adaptation at Imagine Entertainment (Exclusive) (The Hollywood Reporter) - On the subject of book adaptations, 1984 is in the works for a movie again. I haven't seen the original and I haven't read the book, but I'm really looking forward to this. High production post-apocalyptic movie? Count me in. But maybe I should read the book first. Right?
So, the lady or the tiger? 28 stories that make the audience choose the ending (A.V. Club) - I love ambiguous endings. A.V. Club rounds up some of the best.
Some amazingly Mind-Blowing Movies (IGN) - Another kind of movie I love.
WEEKEND WATCHES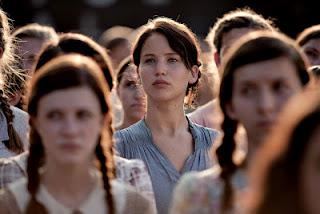 The Hunger Games - I don't need to say anything. So I won't.
TRAILER OF THE WEEK:
The Host
I'm kind of sad that
The Host
 is based on a book by
Twilight
 author Stephenie Meyer because this alien epic starring Saoirse Ronan (
The Lovely Bones
,
Hanna
) actually doesn't look that bad.