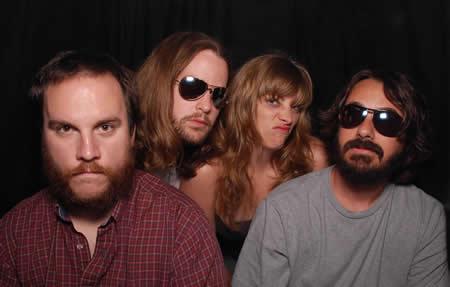 The Fervor, soulful indie powerpop band from Louisville, KY. go on tour promoting their Arise, Great Warrior album.
Live dates:
04/07 Off Broadway, St. Louis, MO (w/ Union Electric)
04/08 News Room, Kansas City, MO (w/ Union Electric)
04/09 Blue Agave, Belleville, IL (w/ Union Electric)
04/10 Darkroom, Chicago
04/12 Treehouse, Columbus (w/ The (Or)deal, Kyle Sowash
04/13 Howler's Coyote Cafe, Pittsburgh>, PA
04/14 Twisted Branch Tea Bazaar, Charlottesville, Va. (w/ Hunter Smith & The Dead Men)
04/15 The Cave, Chapel Hill, NC (w/ Gentle Robot, The Drowning Lovers)
04/16 Village Tavern, Mt. Pleasant, SC
04/21 The Five Spot, Nashville, TN (w/ Colorfeels)
04/29 Zanzabar, Louisville, KY (w/ Wussy)
05/13 Secret Stages, Birmingham, AL
MP3: The Fervor - Let's Get Loaded
HCTF review of Arise, Great Warrior.