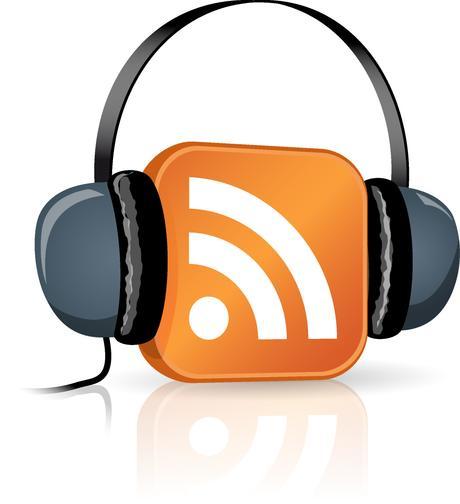 Feminist podcasts are taking over.
The last thing one might expect young people to listen to is talk radio, yet we are doing so in force and at increasing rates. In fact, the number of shows produced increased from 69,860 in 2009 to nearly 91,800 in 2013, and the number of episodes downloaded in the U.S. jumped from 1.9 billion in 2013 to 2.6 billion in 2014. This shift is not just important from a technological perspective, however, but also a feminist one: The power to create and proliferate content is increasingly available to anyone who chooses to engage, and many of those who do so are committed to broadcasting a feminist message.
 "Stuff Mom Never Told You," an offshoot of HowStuffWorks hosted by Cristen Conger and Caroline Ervin, is a great example of a podcast proliferating a feminist message. The podcast unpacks gender-based issues — ranging from gender in Hollywood to women's changing roles in the kitchen — using different disciplines (like biology, psychology and sociology) across time periods. Episodes tackle difficult, thought-provoking topics — like transphobia in feminism and the fetishization of Asian women — as well as more intimate issues like personal lubricant. Conger and Ervin manage to weave in hilarious personal anecdotes and passionate statements of the need for new gender norms throughout and ultimately get "down to the business of being women from every imaginable angle."
"Intersection", hosted by New Republic editor Jamil Smith, is another important, feminist-minded podcast. Although the show comes from a larger publication, the show — which looks at what it means to be black in modern America — is undeniably a force of its own. Smith examines recent news stories and trends through the lens of gender, class, sexual orientation, and other identities. Influential public figures like Janet Mock as well as social scientists, policy-makers, and others join Smith to discuss how their lives have been touched by acts of racism and their broader perspectives on the issue. Smith's podcast is well-named, because no identity, media angle, or public conversation escapes his powerful scrutiny and voice.
Evidence of feminist ethos in podcasts isn't always blatant, though. Take "Serial," a podcast spin off of "This American Life" from WBEZ in Chicago, which earned 5 million downloads on iTunes in the Fall of 2014 and sparked intense discussion online. "Serial" reopens the story of Adnan Syed, who was accused of murdering his high school girlfriend Hae Min Lee in Baltimore in 1999. The show's host Sarah Koenig deals with the issues of mass-incarceration, racial profiling in poorly-funded public schools, and gender roles across cultures. Though Koenig, a white woman, has come under fire for speaking inadequately about these topics, "Serial" was an important step in expanding conversations around race and gender to National Public Radio's audience, which is a staggering 87 percent white.
NPR, known as the beloved and biased news outlet of the liberal upper-middle class, looks timid and stuffy when compared to programs like Radiotopia, which was launched in February, 2014 by Roman Mars. Radiotopia is a network of podcasts devoted to innovative storytelling currently run by Public Radio Exchange and executive producer Julie Shapiro. While it does not explicitly center social justice and includes content that touches on a variety of topics — like Mars's design show "99 Percent Invisible" — it also incorporates more blatantly feminist messages. "The Heart," hosted by Kaitlin Prest with senior producer Mitra Kaboli, for example, is an incredibly sex-positive podcast that explores all identities through true sensual stories and Nate DiMeo's "The Memory Palace" spotlights forgotten people and circumstances in American history, honoring the achievements of women and people of color while drawing connections between past political climates and our current situation.
The easy accessibility of such content online is a boom for feminist thinking, but an important question remains: Are these podcasts only "preaching to the choir"? Because they are accessible to all through apps or links to affiliated shows through other media and are increasingly becoming a part of mainstream pop culture, it seems they're not — or are at least approaching the point where they're reaching wider audiences. Though the majority of people listening to podcasts seem to be young and feminist-minded, the buzz around podcasting and the ease of sharing episodes increases the chances that someone uninformed will happen across a bit of audio that will change their outlook.