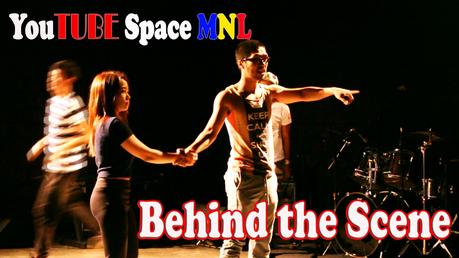 Advertisement by Google:
Nothing is powerful than a positive reinforcement. Indeed, being recognized and valued as an individual is such a wonderful mania that you can give to a person. It will truly give him/her a motivation to keep going, no matter what.
As a Youtube content creator, I must admit that there are times that I'm considering of giving up my channel and not to produce any content anymore. There's only one reason –scarcity of resources.
To upload a video, there are lots of things happened behind it. It takes a full effort before having quality content. However, if I'm gonna give up on this; I'll have no outlet anymore to showcase my artistry. My passion of sharing my content is very achievable when I'll go online .Indeed; Youtube platform has the capacity to do it for me.
As a youtuber, I am a "ONE MAN-TEAM" – I do my script, concept, lights, filming, editing and uploading the final output. No wonder, a small youtuber like me might reach to the point of giving up. And to avoid that eminence, you need a support system that will help you to bring back the heat of your passion. Moreover, I had hard time looking for a support group that will rescue me as my friends that surround me can't even understand the concept of "YOUTUBING". They all just watch Youtube but never in their minds had they asked how the life of a youtuber looks like- behind the camera.
Good thing, Youtube Philippines values their creator and they brought the Youtube SPACE here in PH. Fortunately, I got a slot to film inside the said SPACE. At first, I thought that filming in Youtube Space Manila is a "One Man-Team" style but I was surprised because I was given my own production team – light men, cameraman and cinematographer – exclusively for my slot. I even borrowed money from my friend to buy a new DSLR camera just for that event; yet without my awareness, there were cameras in the studio that can be use for free. Foods are available all day long for all the people inside the space as well.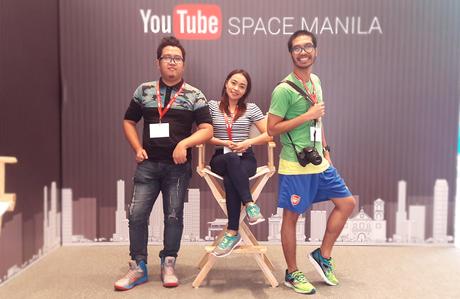 Without a doubt, I felt being valued that time. Since I was a kid, I've been dreaming of doing such fad –hearing the queue of "Lights! Camera! Action!". And I can't still imagine that I did it with the help of Youtube.  That wasn't just the content that we successfully created matters the most, but it was the experience of meeting again with my long-time dance partner after six years and executing our dance move in front of the camera with a dramatic lights facing towards us. It was undeniably a glorifying bliss for a dreamer like me.

Watch the video below
Personally, I would like to give thanks to Youtube Space MNL for bringing back the feeling of heat towards your Pinoy Creators' passion. Truly, it affects me positively -to hold tight on what I dreamt about.