The Fabulous Bakin' Boys sent me some of their Christmas range cupcakes
Oh come on how could I refuse?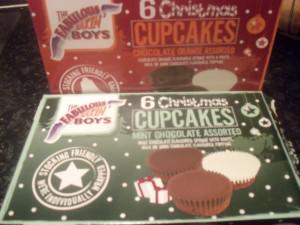 The cupcakes I received are available in two delicious flavours:
Mint Choclate & Orange Chocolate
Both had a moist chocolate sponge and had either a dark, milk or white flavoured topping. Yummy!
They are individually wrapped so the kids even got one in their lunch boxes.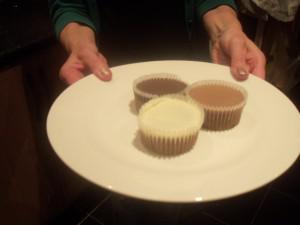 Perfect for when friends call, it makes you look rather posh, better than the custard creams on a plate I say.
Wit no artificial colourings or flavours these have also been baked in a nut free bakery.
So get along to Asda, Tesco or Morrison's as they are selling these at the introductory price of just £1.00 – normal price £1.69.
Visit the website to see more yummy cakes.