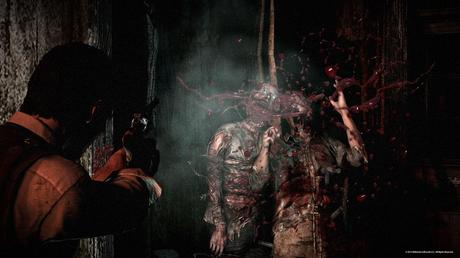 The Evil Within will require 40GB of HDD storage space on PlayStation 4 and Xbox One, Bethesda has confirmed. The Xbox 360 and PS3 versions will also require a mandatory 7GB installation.
The install sizes were revealed alongside the recommended system specs for the PC version of Mikami's upcoming horror, which suggests players have a GeForce GTX 670 or equivalent with at least 4GBs of VRAM.
Recommended PC System Specifications:
64-bit Windows 7/Windows 8
i7 with four plus cores
4 GBs RAM
50 GB of hard drive space*
GeForce GTX 670 or equivalent with 4GBs of VRAM
High Speed Internet Connection
Steam account and activation
While minimum specs have not been released, Bethesda warns that it "cannot guarantee optimal performance" on any PC below the above requirements.