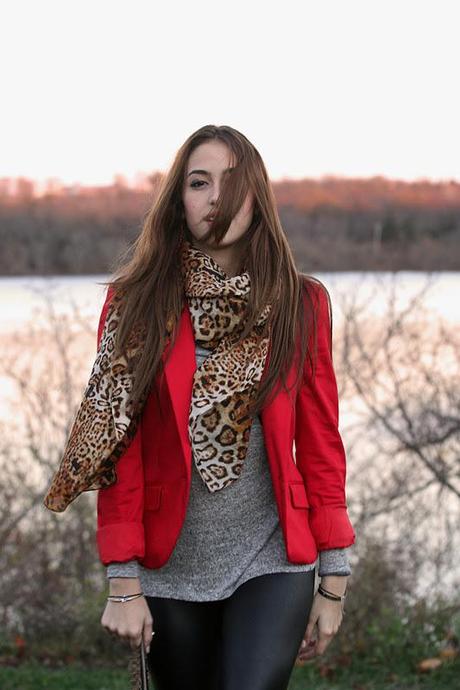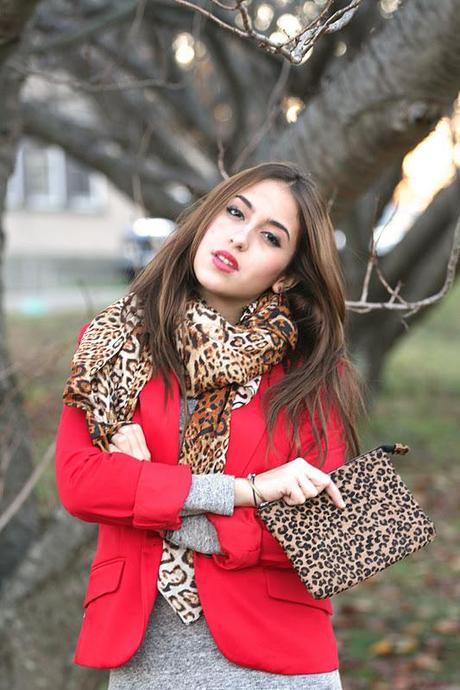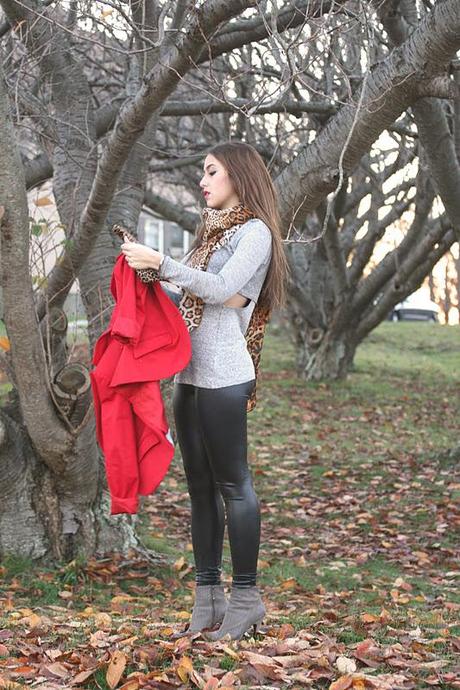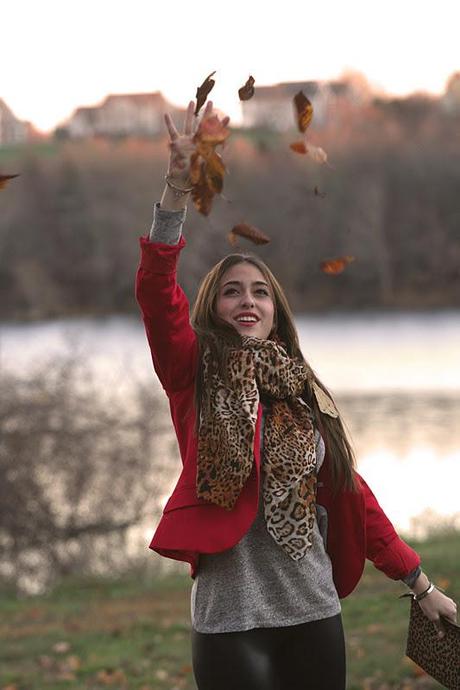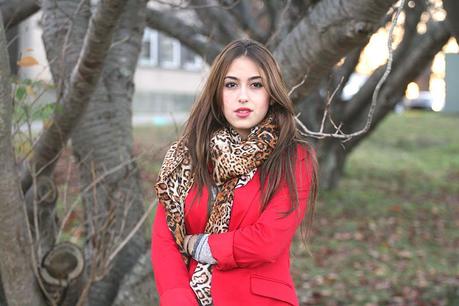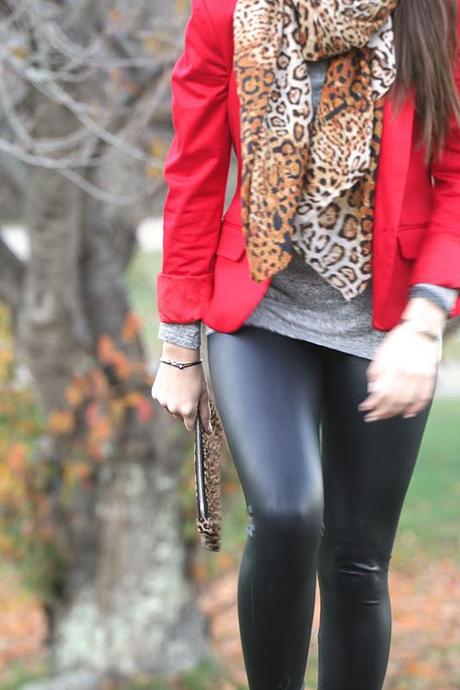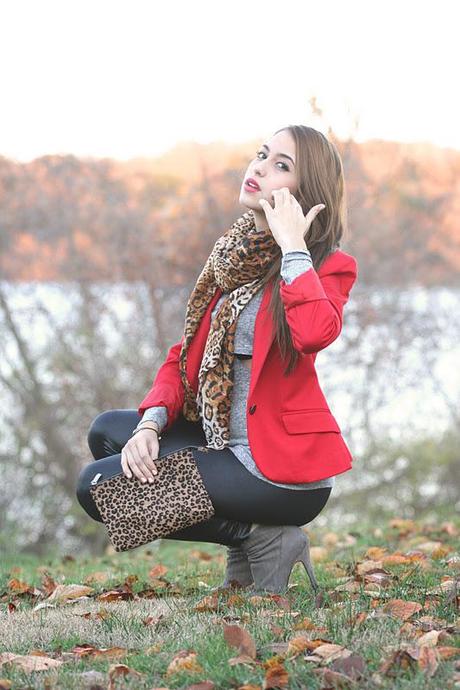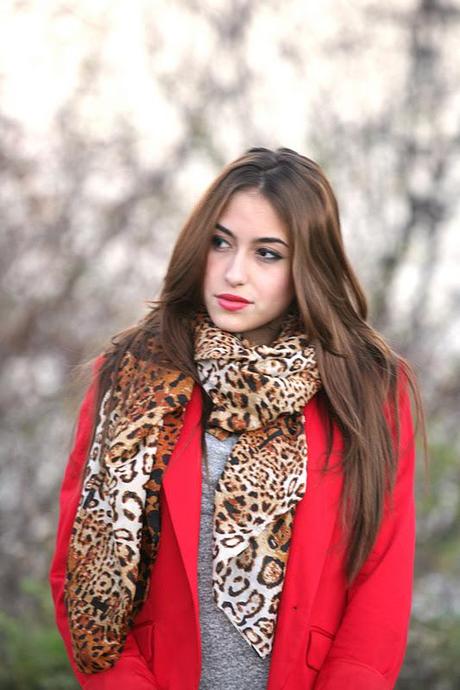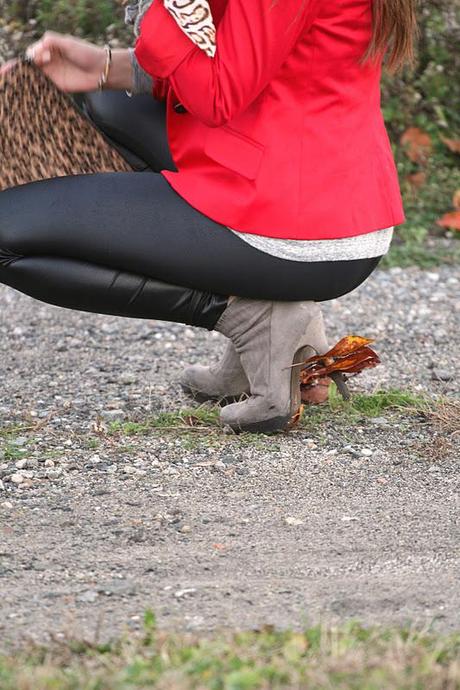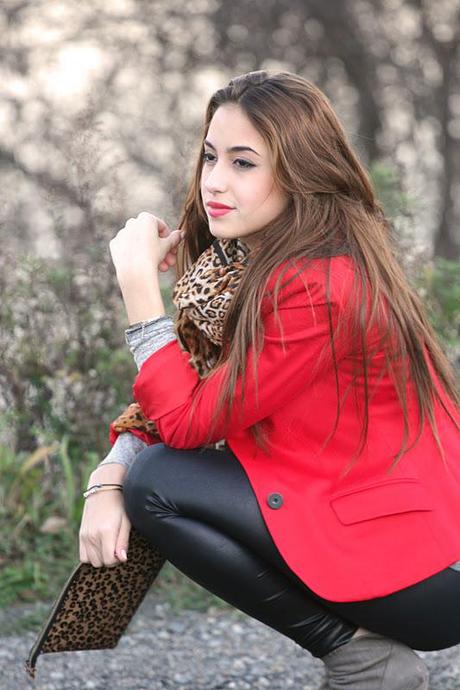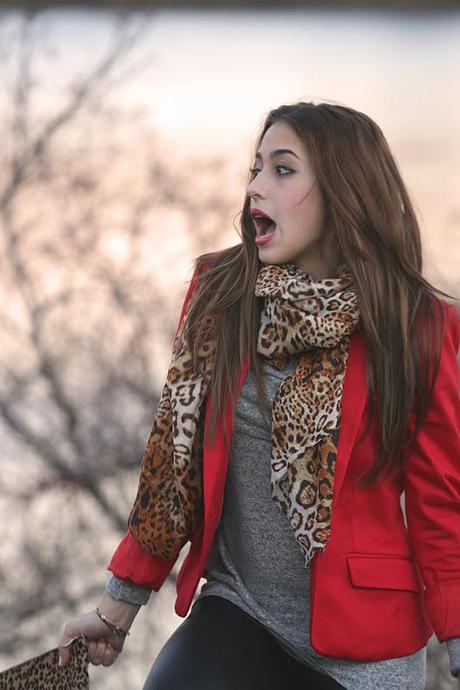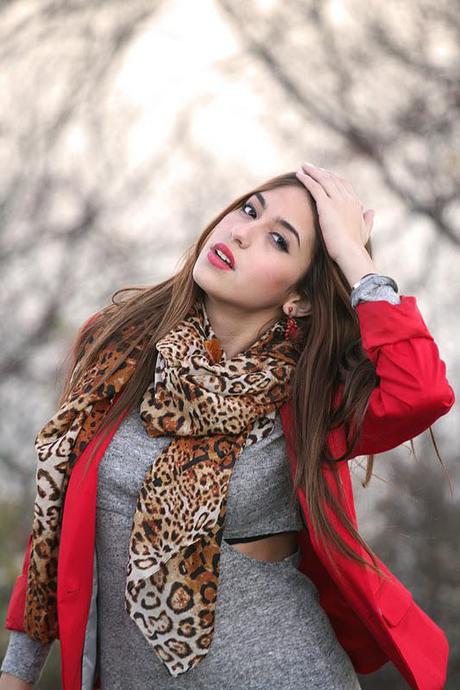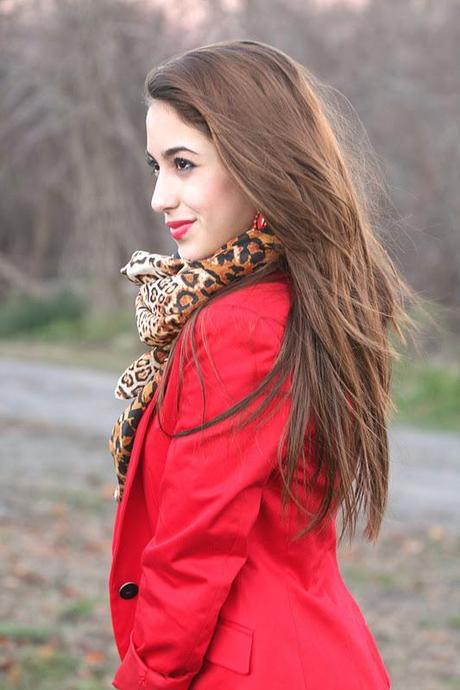 Sadly, fall, one of my favoriteseasons, is almost over… So we must say goodbye in style!  Marcelle shows us the beauty of fall in RhodeIsland with these cool pics!
Marcelle's outfit is sostylish.  Her leather leggings areso HOT and VERSATILE.  Leather isalways a good choice for fall since you'll look classic and sexy all at thesame time.  You can't go wrong!
And I LOVE the use of red in heroutfit.  Pairing red with gray andwith leopard print is so CHIC. Mixing red with animal prints always works!
For this shoot, she is wearing aRebecca Minkoff gray top, a MNG by Mango red blazer, 6126 leather leggings (Ilove Lindsay Lohan!), Zara booties and leopard-print bag, and
Luna de Crystal
red earrings (she LOVES these).
Photography: Marcela Rivas
Model: Marcelle De Moya
Author: Yazmin Yeara
Editor: Jenny Perusek
Love, THN*