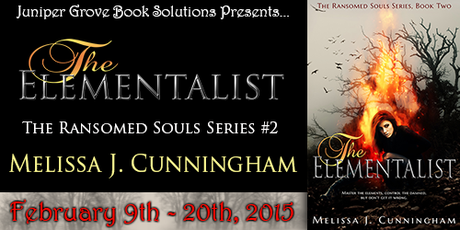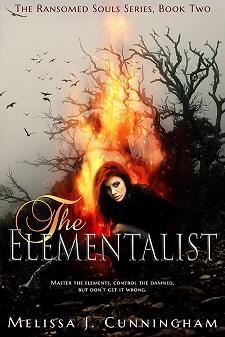 Title:  
The Elementalist
Series:  The Ransomed Souls Series #2Author:  Melissa J. CunninghamPublished:  March 3rd, 2015  Publisher:  Clean Teen PublishingGenre:  YA paranormal romanceContent Warning:  Violence and minor languageRecommended Age:  14+
Synopsis:
  Deceased Alisa Callahan thinks nothing could be worse than watching the boy she loves move on in his life without her… until she is ripped from her less-than-peaceful existence in Elysium to be trapped… in someone's else's body.
Seventeen-year-old Claire Balister wants only one thing. To master the art of Elementalism. To accomplish this, she must learn to control a damned soul. Her old classmate and suicide victim, Alisa Callahan, is the perfect candidate. But when the spell goes wrong, Claire finds herself in the worst possible situation… sharing her body with an unwanted guest.
Everything swirls out of control when Alisa learns the terrifying truth about her entrapment. Her only hope rests with a boy who can't remember her, his past, or more importantly, who he really is…One of the bad guys.Amazon | GoodReads
Excerpt:

She cursed under her breath. It could only be one person, she chose to ignore him, but the banging continued. She glanced at the clock. Five minutes left. She had time to quickly tell Jamie to leave.Claire hurried across the hall and into her room. Unlatching the window she let it swing open. 
"Jamie, I can't talk right now." She tried to shut the window, but he blocked her efforts with his arm.
"Wait. You don't even know why I'm here."
"It doesn't matter. You have to go." She pushed on the window harder, but instead of backing away like he would have in the past, Jamie climbed inside. He stood in her room as she stared him down, her jaw clenching.
"I don't have time for this!" she yelled, and ran back into the bathroom, slamming the door behind her and locking it.
Three minutes were left on the timer.
"Are you okay?" Jamie asked from the other side of the door.
"Damn it, Jamie. I need you to go away!"
"Are you sick?"
"Argg!" She refused to explain. It was none of his business. Why wouldn't he just leave? She could hear him on the other side, his feet shuffling.
"I'll just wait in your room then. I want to tell you something important."
"Just go home!" she yelled, counting down the seconds. Thirty, twenty-nine, twenty-eight...
"I saw that guy come over here. I saw him come into your house, Claire. I have a right to know why he's here. I know he's not here for your mom. I saw her leave."
Claire gritted her teeth, refusing to be baited by his jealousy. He was watching her house now? She'd known he would be like this if they got too serious, and now she regretted their budding romance.
"After the other night, I have the right to know if you like him. I mean—"
"Oh my gosh, Jamie!" she screeched. "I don't. Have. Time!" Fourteen, thirteen, twelve.
Jamie's fist banged against the door in frustration, and Claire jumped, startled, her heart racing from more than just this intrusion and the timer flew from her fingers into the bathwater with Brecken. Face up, it continued to count down, even under the water. Five, four, three.
"Is he in there with you? Oh hell, Claire. Please tell me he's not in there with you." The defeat in Jamie's voice was almost her undoing. She was already two seconds over the limit.
With shaking hands, she grabbed Brecken by his T-shirt and tried to pull him up, but he was much heavier than she'd anticipated, due either to dead weight or the water in his clothes, maybe both, and he fell back under the water causing waves to spill over the side of the tub and drench her shoes.She screamed in fright, because the spell only protected him for exactly ten minutes.
"Claire? What's going on? What happened? Water just came under the door!" Jamie pounded on the other side, his hammering like thunder in her ears, her complementing shrieks producing the perfect storm.
Grabbing Brecken behind the head, she sat him up in the tub, but he was slippery and hard to hold. His head lolled forward and water spilled from his mouth and nose. "Brecken! Wake up!" she screamed, trying to slap him to awareness, but the only thing her struggles did was make him slip out of her grasp and back under the water.
"Jamie!" she screeched. "Help me!"
The door burst open one second later.
MY REVIEWS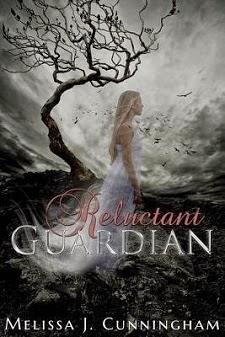 Reluctant Guardian
The Ransomed Souls Series #1
5 STARS
I loved this book!  Alisha dies then wakes up in an unusual purgatory.  Wanting nothing more than to join her beloved grandmother and BFF in Heaven she soon discovers that her decision to end her own life has unexpected consequences.  Alisha learns some hard lessons as the story progresses and I enjoyed watching her ponder her condition and navigate the events that conspire to help her understand the gravity of her unenviable situation.
The author has constructed an imaginative afterlife populated with a cast of diverse characters in a community that is unlike anything else I have ever read.  I found the breezy style of writing charming even as it led me to some thoughtful contemplation of my own concerning life and death.This book was given to me in exchange for my honest review.
Reviewed by Laurie-J
The Elementalist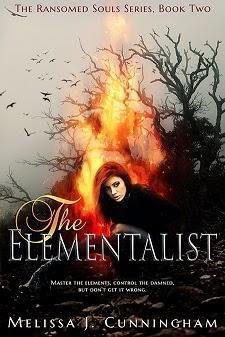 The Ransomed Souls Series #2
4 STARS
I had really enjoyed watching Alisha grow and become more responsible in
The Reluctant Guardian
so I was eager to lose myself in this book in order to follow Alisha on her path of redemption.  While I generally enjoyed the storytelling, I became frustrated with some of her insanely stupid actions.  I feel like she lost much of the hard-earned maturity she had found earlier.
I loved the way in which the author continued to expand Alisha's afterlife.  There were many creepy and scary scenes in this book which made it darker than the first one.  I particularly became enthralled by the depictions of the soul prison and the way in which those locked within suffered.  For me, the on and off romance between Alisha and Brecken was the least interesting aspect of the story.  All the characters in this novel are plagued by past and present mistakes that just keep piling up; and all must come to terms with flaws and old issues that they would rather keep buried.  I reveled in the action and adventure scenes that, fortunately for me, took center stage.
This is another read that kept me entertained even as it forced my mind to think about how the choices we make can have far-reaching ramifications on ourselves and on those close to us.
This book was given to me in exchange for my honest review.
Reviewed by Laurie-J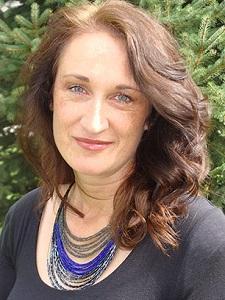 About the Author:
Melissa J. Cunningham began writing five years ago when she decided, out of the blue, to enter a community writing contest and won first place. From that moment on she had a new love: Writing. Melissa is a member of the League of Utah Writers. Her past publication experience includes a recurring opinion column called Writing Reality, for her local newspaper: The LeaderMelissa's first novel: Reluctant Guardian, was accepted for publication through Clean Teen Publishing in August 2013.
When Melissa is not writing you can find her spending time with her family and her horses, cats, dogs and chickens or reading. Melissa is also a local music teacher.
Amazon Author Page | Facebook | Twitter | GoodReads | Blog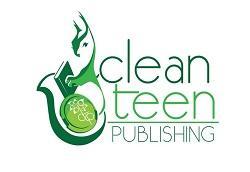 Clean Teen Publishing Links:
Website
|
Blog
|
Facebook
|
Twitter


Giveaway Details:
There is a tour wide giveaway. Prizes include the following:
A bookmark swag pack, winner's choice of any Clean Teen Publishing eBook, and a $15 Amazon gift card.
Giveaway is International.
a Rafflecopter giveaway